Meizu Will Give "Xiaomi" for free at MX4 launch event?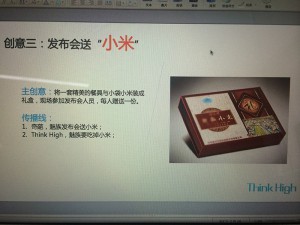 One of the proposals given by Meizu's Marketing Department says "Give every audience millet (another meaning of Xiaomi in Chinese)at MX4 launch event" Millet can be used in Chinese food, and this proposal delivers a message "Think High, Meizu will eat Xiaomi".
This proposal maybe eye-catching and aggressive, but Meizu would never apply it, cause Meizu's brand is as soft as MUJI.