One Plus One clone is born
One Plus One much hyped phone of 2014 is cloned. This time it is not the big players in clone category has copied this Flagship, it's Landvo a mid-range player. OPO created waves all around and is  one of the finest smartphone in the market with some exciting feature's in it's bag. Though Landvo is not of same form factor it's design is inspired by OPO.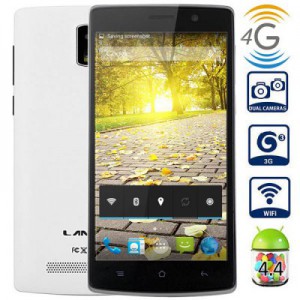 This phone is code named as Landvo L200G and it is equipped with Android KITKAT and features a large 5-inch screen which only comes with to 960 x 540p resolution, a 1.3 GHz quad core CPU coupled with 1GB of RAM. Coming to camera part it has a 5MP rear camera and 2MP front . Battery reads 2000 mAh battery on the Landvo. This phone supports 4G LTE which is an added feature to this clone.
Though specification may not be as awesome as OPO it is priced just under 100$ which might prove to be a good deal.