Meizu MX4 to be officially launched on 2 September 2014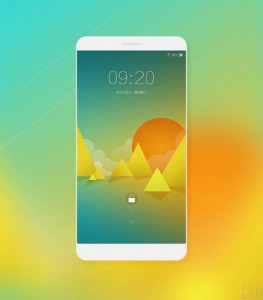 The long wait is over as the official announcement about Meizu MX4 is finally here. The company is going to launch this marvel on 2nd of September 2014. The Meizu MX4 was earlier scheduled for release on August 18, 2014 when the founder and CEO of Meizu called 18th of August as a splendid day.
The hottest Meizu MX4 will surely give a great fight to its competitors. Equipped with its 20.7 mega pixels it will surely capture every special moment in your life.
The Meizu MX4 is a phablet phone that has very interesting yet competitive specifications that you can't resist. According to the facts, Meizu MX4 has got 16 GB of internal memory. Meizu MX4 runs on the Flyme operation system which is based on the latest android version i.e. 4.4.0 Kit Kat.
Knowing the spectacular specs of this new android phone it is time to know the price which is affordable for a magnificent product like the Meizu MX4. It was declared and posted that the Meizu MX4 might be in the price range of $406 to $410. This price may vary from your favorite store and smart phone's capacity. Since the Meizu MX4 is one of the hottest phones in the market today, then it wouldn't be a surprised if there will be a limited stock because of its high demand. A phone like the Meizu MX4 is considered to be the most popular phone of this generation. It is a complete package that you would always want to have. Let's wait till 2nd September.