Here comes Xiaomi Redmi 1s with 4g LTE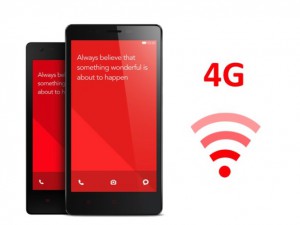 After the release of the Redmi 4G LTE version here comes another fascinating smartphone, the Xiaomi Redmi 1s with 4g LTE. The Xiaomi Redmi 1S with 4G LTE was launched on August 16 and it has recorded a good nuber of sales in the first week. This version of Xiaomi is equipped with high-speed networking.
Though android jelly bean is okay, still the MIUI V5 is the best for Redmi 4G LTE. It has already received a good feedback in China and many other consumers around the globe are waiting for it to be available in their country. Though this version has been compared to several smartphones but it consists a specific quality that is its battery capacity which has been upgraded to 2200 mAh. What makes it more interesting is that it has an 8 megapixel rear camera. It has many specialized specs that are meant for expensive phones.
The Xiaomi Redmi 1s w/ 4G LTE has a 4.7-inch HD IPS display that will be very suitable and convenient for your usage. Apart from that, this 4G LTE of Xiaomi Redmi 1s has 1GB RAM and an 8GB internal storage capacity and also supports up to 32GB external Micro SD card. The only known disadvantage for this smartphone is that it has a single SIM card slot which can be a negative factor for those who want to buy a dual sim phone.
Despite of its high quality and standards, Xiaomi Redmi 1s with 4g LTE is being offered at a low price. You can put your hands on this phone at just $113 (approx) depending on your location.