Meizu MX4 has received 7.7 Million Pre-Orders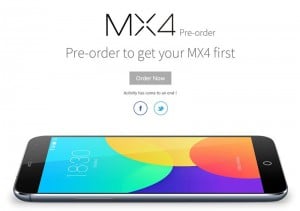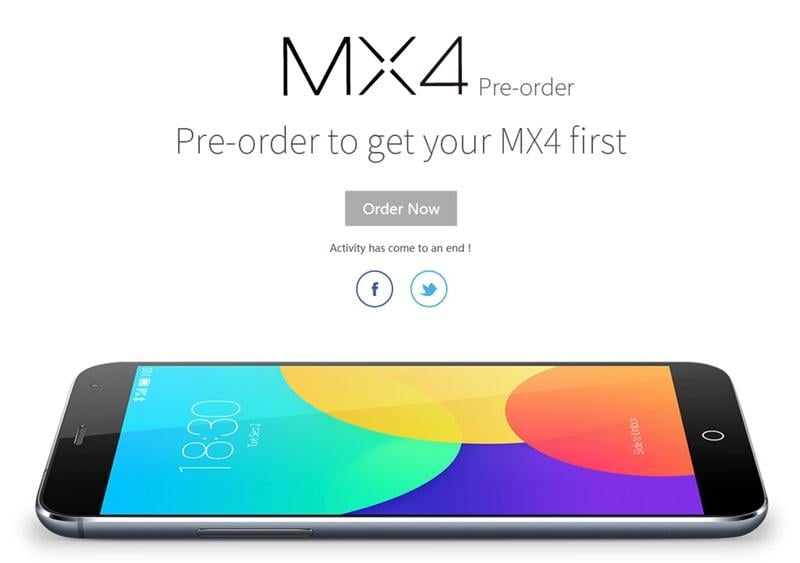 Meizu has recently released a smartphone with super attractive looks, awfully reasonable price and world class specifications. We are talking about the Meizu MX4. The results of pre-order of Meizu MX4 have left everyone speechless. The President and Co-founder of Meizu, Bai Yongxiang, expressed his pleasure on Weibo by revealing the sensational news of receiving 7.7 million pre-orders for Meizu MX4. It is a milestone in the history of Meizu. Such a tremendous response from the fans has highly boosted the confidence of the company. The confidence of the company was reflected from the statement of the president of the company about the major rival from China, Xiaomi. Mr. Yongxiang said that these numbers are enough to put some pressure on Xiaomi.
Meizu MX4 has a 5.36-inch screen with 1920 x 1152 pixel screen resolution, 2GB RAM, 16 GB/ 32 GB/ 64 GB internal storage, MT6595 octa-core processor, PowerVR Series 6 GPU, 20.7 mega pixel rear camera and 5 mega pixel front. The device supports Android 4.4.4 KitKat and is pre-installed with Flyme 4.0 operating system.
The international orders are the major contributors in these number of pre-orders. Now, Meizu should buck up and start the manufacture of sufficient devices so that they can deliver the order to everybody in time. Pre-orders of Meizu MX4 are still active until 20 September 2014. You can still grab your piece.