Order your Meizu MX4 anywhere in the world at $317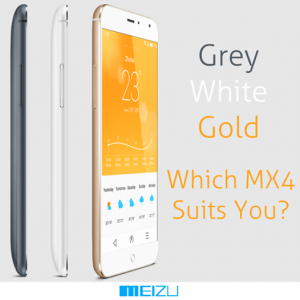 There's a good news for Meizu fans across the world. Meizu had announced their MX4 few days back but after that announcement there was no talk about the Meizu MX4 for so many days. But now the company has released the Meizu MX4 for international sale. Now Meizu fans from all over the world can place their orders online by just a click. The Company sources have revealed that the shipping of the ordered smartphones will begin later in this month.
The MX4 16 GB variant will be available at $449 or 347 Euro. The 32 GB variant of the Meizu MX4 will be available at $489 or 377 Euro.  The 32 GB variant is a better option because by just spending some extra money, you can download any app or game and can store as much things as you want.
The 64GB model of Meizu MX4 will be available for pre-orders soon but it is not available for pre-orders presently. The China based company has claimed that the above mentioned price of the MX4 also include shipping charges and import taxes for North America, Australia, Asia, Europe, Africa, and New Zealand.
The handsets available in the Chinese market are cheaper because they don't have to include shipping and import charges over there.
So, what are you waiting for, go and just book your Meizu MX4 without any extra shipping charges. This is what we call the strategy to grab the international market in one go.
Here is the link to pre-order your Meizu MX 4 – http://www.meizumart.com/presale. But HURRY and order before the pre-sale ends.
Buy Meizu MX4 now for $317