IUNI U3 can be Pre-ordered on oppomart now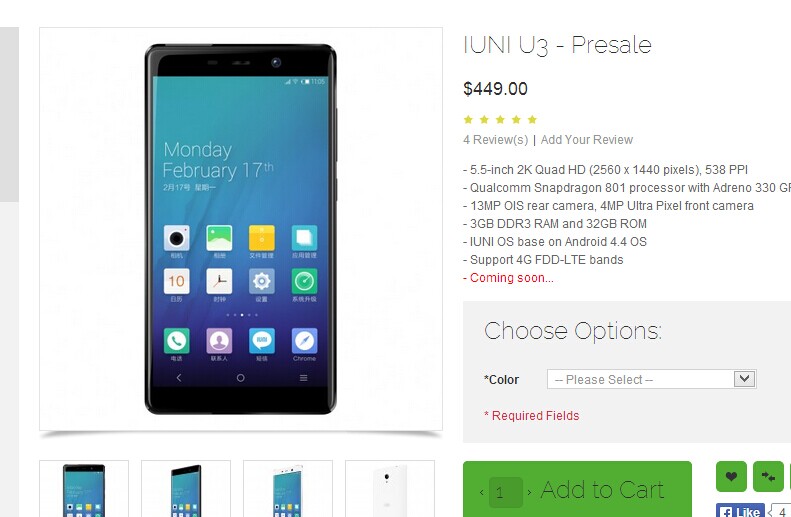 This morning at 10:00 AM, IUNI finally allowed free pre-orders for its 2K screen flagship phone, the IUNI U3. Its actual cost is RMB1999 in China $449.00 at oppomart.com .
The IUNI U3's middle chassis and interior are made of aluminium and magnalium, but the back is made of Japanese plastic which looks really nice. As for specs, the IUNI U3 has a 5.5-inch 2K screen, the Snapdragon 801 quad-core chipset, the Qualcomm Snapdragon MSM8974AB quad-core processor, 3GB RAM, 32GB ROM, a 13mp camera with OIS, a 3000mAh battery, and support for 4G networks and dual-SIM cards. Its operating system is the Android 4.4-customized IUNI OS which has a neat and clean user interface without any pre-installed third-party software.
Make your pre-order here.