Nicai Super 6(iPhone 6 clone)released at 999 RMB (162.77 USD)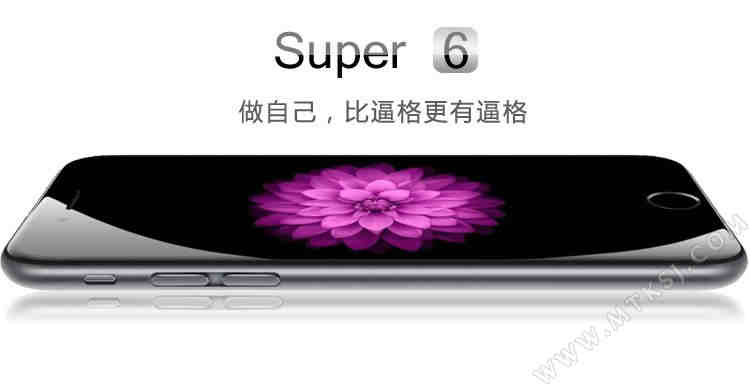 Nicai will soon release an Android smartphone that is a clone of the Apple iPhone 6 called the Nicai Super 6. As of now, it has been confirmed that two versions will be released: a standard version with lower specs and a high-end version. It has been announced that the standard version would cost 999 RMB and would come out after the holidays.
Like the iPhone 6, the Nicai Super 6 sports a 4.7-inch screen. You can see how alike both phones look in the pictures below although the latter is a bit thicker, measuring 7.5mm. The camera is also a bit more pointed like in the iPhone 6. Both are available in white, gold, and other colors.
Although it is unlikely that the Nicai Super 6 will even be 1/5th the price of the iPhone 6, its specs are nothing to go crazy over. It has the 1.3GHz MTK MT6572 dual-core chip, 512M RAM, 4G ROM (supports 32G expansion card), a 4.7-inch IPS screen with qHD resolution, a 13mp/5mp dual-camera, 1600mAh battery, and support for TD-SCDMA and GSM networks (Nano SIM), as well as the usual sensors. Its OS is Android but its camera interface resembles the iOS'.