IMACWEAR MX1 (MT6752): the first 4G LTE phone with AMOLED display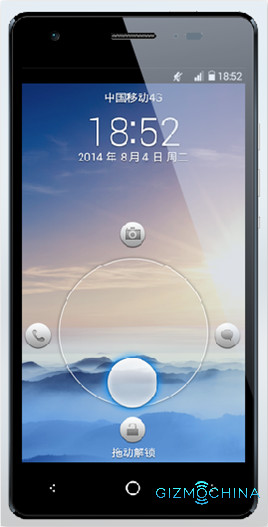 Display screens that use active-matrix organic light-emitting diode technology, or AMOLED, have been making a buzz as more companies are producing products that use such screens. There are already different types of AMOLED display screens such as Super AMOLED, and Super AMOLED Advanced.
Now, here comes the world's first 4G smartphone to use this screen. It is called the IMACWEAR MX1.
This phone sports a 5.0-inch AMOLED HD display screen. Its dimensions are 143 x 70.3 x 7.05mm. The IMACWEAR MX1 also supports 2G internet (GSM/GPRS/EDGE), 3G internet (TD-SCDMA/TD-HSPA), and 4G internet (LTE TDD/FDD LTE). Its CPU is the MT6752 octa-core (2GHZ) chipset, and its OS is the Android Jelly Bean 4.4. It sports an 8mp front-facing camera and a 13mp rear-facing camera. It also has 16GB ROM and 2GB RAM. It also supports memory expansion by Micro SD (up to 32GB). The IMACWEAR MX1 is also powered by an 2000mAh battery. It also supports other features such as an FM radio, proximity sensor, and LED flash. It comes in black and white.
AMOLED display screens have been said to be excellent display screens with a great resolution, and a high contrast ratio and color saturation. More importantly, it has been proven to provide good eye protection which should be very useful when using a cellphone. Among things it lowers the risk of exhausting your eyes when looking at the screen and prevents any harm done on your eyes by exposure to blue light. You can use phones with an AMOLED display to read, surf the web, and do other activities at night without harming your eyes thanks to this. They are also said to have fast reaction time and can consume a lot less power than other kinds of display screens.