5 Best Smartwatches from China in 2014 [Updated]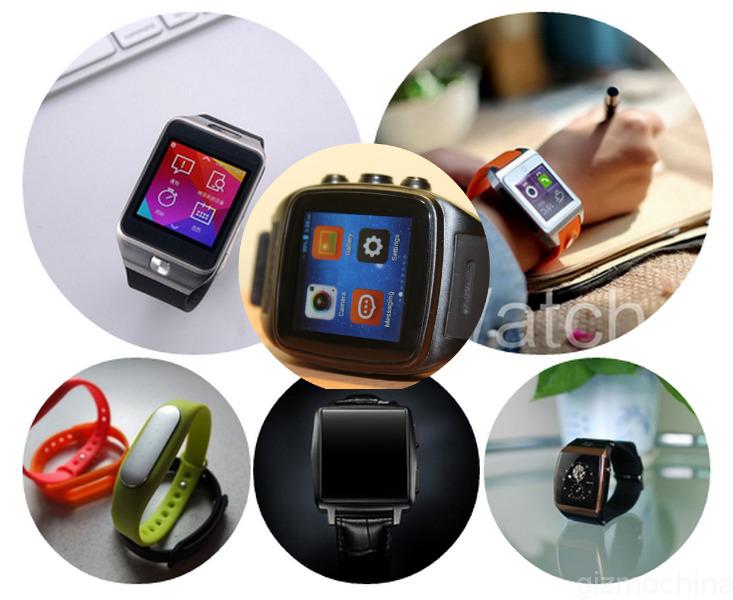 This year we have seen a number of new smartwatches from notable international manufacturers like Samsung, LG and Motorola. But, they weren't the only ones to release their own wearable devices. Many new and existing Chinese manufacturers took the opportunity to announce new smartwatches in 2014 and today, we take the time to check out the best wearable devices of the year.
Let me remind you, there are many top wearable devices list on the internet, however, we are focusing this article on the top 5 wearables from Chinese manufacturers. We have seen some promising new devices from these companies, so we decided to take a look at the best smartwatches among them.
1. Xiaomi Mi Band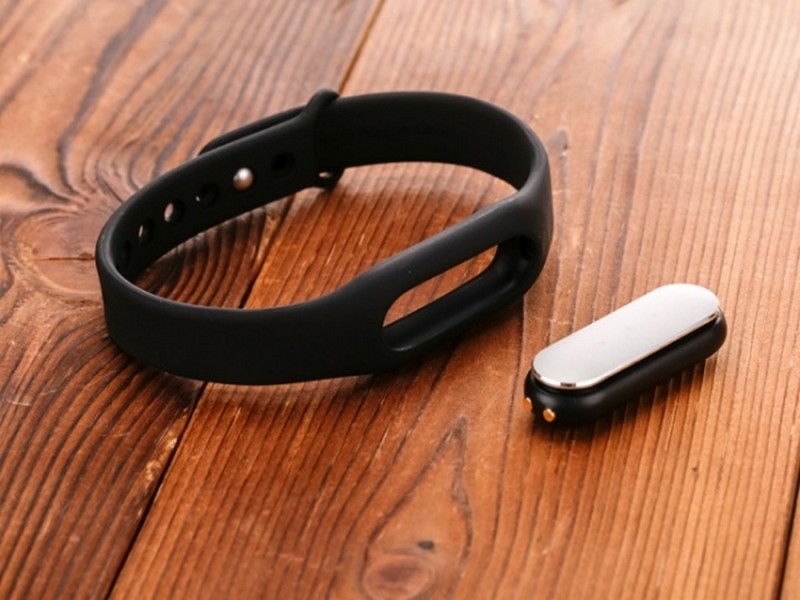 Not technically a smartwatch, but we start off with one of the most affordable wearable in the market, the Xiaomi Mi Band. Even though it is cheap, the device comes with almost every function that you expect from a smart tracker. So, we have ignored the fact that it doesn't show time as most of the remaining features are at par with other high end smartwatches currently available in the market.
You can monitor your fitness as well as sleep cycle. It can record the number of steps taken in a day and the calories burnt during an activity. When you are sleeping, it can monitor your sleep patterns – how long you slept and how many hours of deep sleep you got. You also receive notifications from calls missed on your phone, but that's all this smart band can do when it comes to smartphone notifications. Xiaomi has included a battery which can power the device for up to 30 days (impressive!) and its water resistant feature allows you to wear the device even when its raining.
So, the Mi Band is unarguably, one of the best value for money wearables in the market, and if you are not willing to spend too much on a wearable or you are a first time buyer, the Xiaomi Mi band will suit you well.
You can get the Xiaomi Mi Band for just $13.99 (limited time offer!).
2.UWatch U8 Pro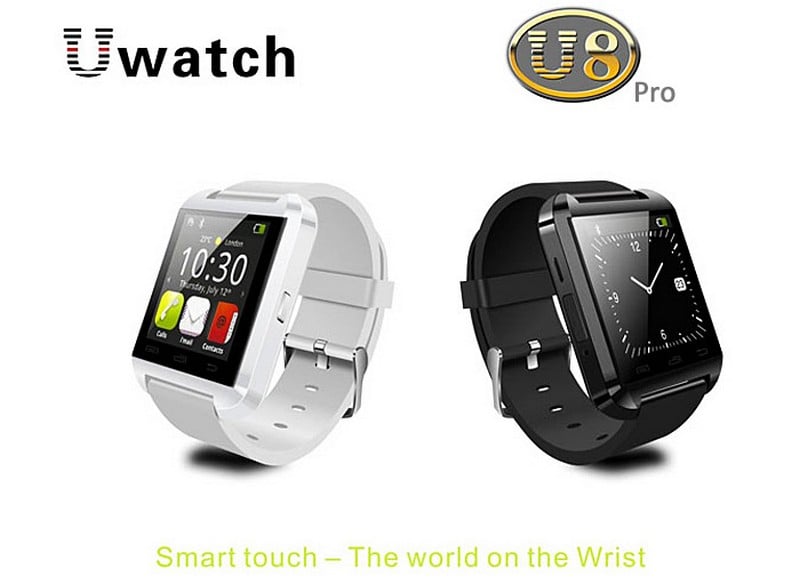 Xiaomi Mi Band was good for those who wanted something dirt cheap yet practical, but for others who are looking for a full smartwatch experience, the U8 UWatch Pro is the ideal candidate. Its previous generation, the U8 UWatch was quite famous among first time smartwatch customers. Now, with this next generation, the company is looking to attract a wider audience.
The U8 Pro smartwatch is a full package. It looks like a regular watch, but comes with functions that are generally found only in costly wearables. For example, you can connect it to your smartphone, whether it is iOS or Android using Bluetooth. And if you want to use it as a standalone device, you can do that too, thanks to the provided SIM card slot inside.
Feature wise too, you get a lot more than what you pay. So, you can make and answer calls, control music player on your phone in the connected mode, set it to vibrate when you move more than 10 meters away from the phone, monitor your fitness and even check your current altitude. Whats more, you can set up to 5 alarms, use its stopwatch and even read messages from QQ and WeChat directly on the device if you are connected with the phone.
Although the UI may take some time to get used to, for $30, we can easily say its one of the cheapest full functioning smartwatches available in the market.
3. iMacwear M7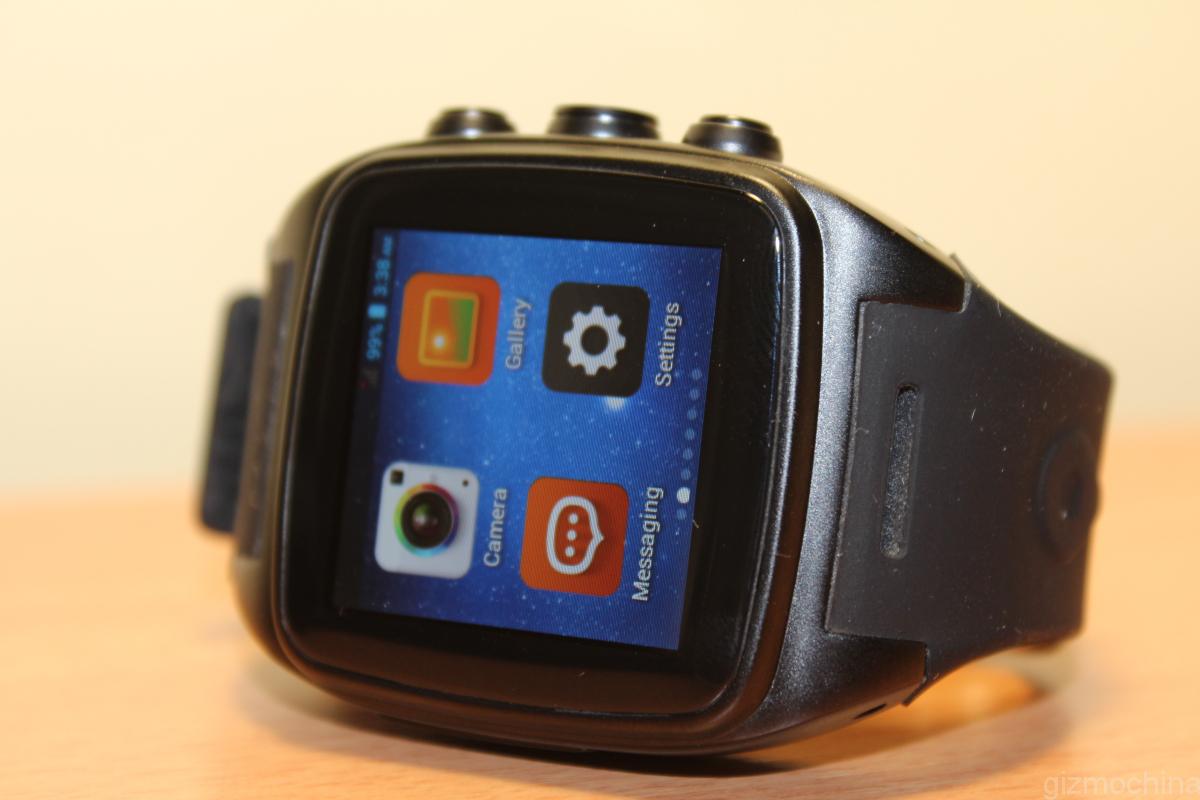 iMacwear is an outstanding all-around standalone waterproof (IP67) 3G smartwatch, which probably is most feature packed in this list. As we say it is a standalone smart watch, we mean that it can literally replace your smartphone as you can take and receive calls, text, surf the web, check Facebook, emails and basically do any other stuff you would do on your smartphone. The only difference is that you will be doing that directly from your wrist, which is pretty awesome. What is more, the device features a 5mp shooter on the side, which lets you take some secret pictures or shoot videos. Another highlights include GPS receiver, Bluetooth and Wifi connectivity options. What surprised us most, however, how smooth it performs.
The iMacwear is available on gearbest for just $119.99.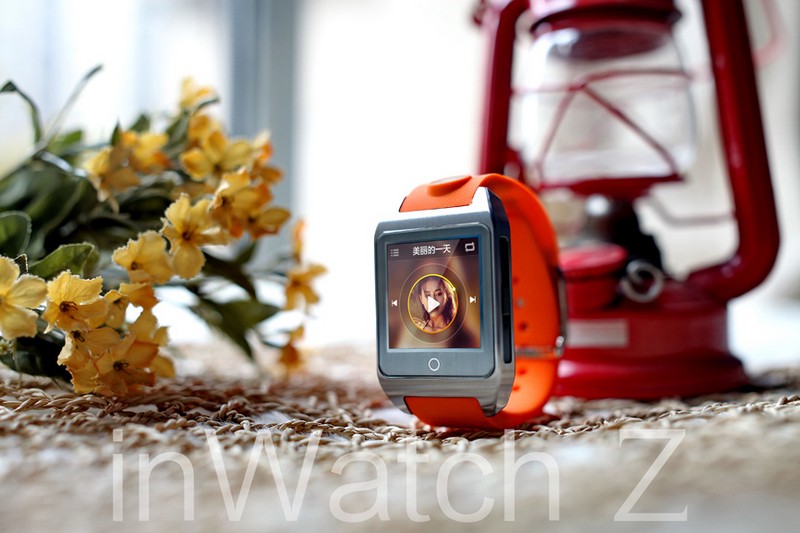 If you are looking for something more premium and well built, you should take a look at the InWatch Z. While it features almost the same features as the U8 UWatch Pro, you can clearly see the difference between the build quality as well as the interface on this premium watch. In fact, the company is calling it, the smallest Android smartphone in the market, thanks to its decent processor and RAM as well as the ability to work like a full fledged smartphone.
There's a 240 x 240 1.63 inch screen up front protected by Sapphire glass. Inside you get a powerful (for a smartwatch of this size) dual core MTK6572 1.2 GHz processor with 1GB RAM. Yes, even though this is just a smartwatch, you get a gig of RAM inside, which clearly sets the InWatch Z apart from other cheap smartwatches in the market.
You can use Voice controls for voice dialing, and monitor fitness activities as well as calories burnt. It is IP57 compliant, meaning you can use it in water too for  a short period. The MicroSim card slot inside brings the ability to make and recieve calls, messages and any other function that can be done using a regular Android smartwatch.  You even have a 5 MP camera onboard which can click decent shots.
All in all, InWatch Z can truly replace your smartphone, and if you have the money to spend, this watch would be a great investment.
 5. No.1 G2 [Price Slashed!]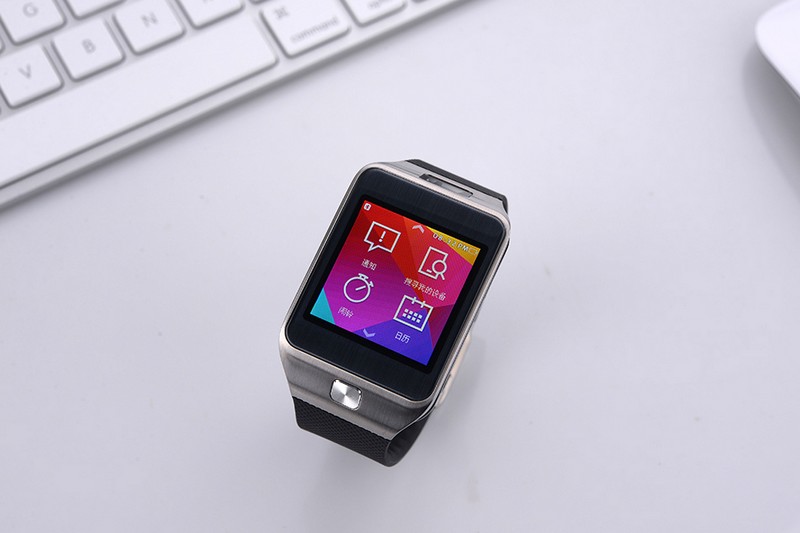 If you don't like U8 UWatch Pro's design or are not willing to pay over $270 for a smartwatch, there's something in between these two that could be perfect for you. It's none other than the recently announced No.1 G2. The smartwatch takes its design cues from Samsung's Gear watch, so if you liked Samsung's design, then you'll definitely like the new G2.
It comes with the standard features that you get in a smartwatch, like a pedometer, fitness tracker, sleep cycle monitor, alarm clock, anti-theft, digital recorder as well as music player controls for your smartphone. Moreover, it is water resistant and even has a heart rate monitor to keep a check on your overall health.
With the help of its Bluetooth 4.0 connection, you can make and receive calls directly from the smartwatch. According to the company, it connects to almost 99% of the smartphones currently available in the market which includes Android and iOS devices. Another highlight of the device is it's Gorilla Glass protection which makes the device dust proof as well as water proof.
No.1 G2 looks like a great device for those hunting for a decent smartwatch.
6. Omate X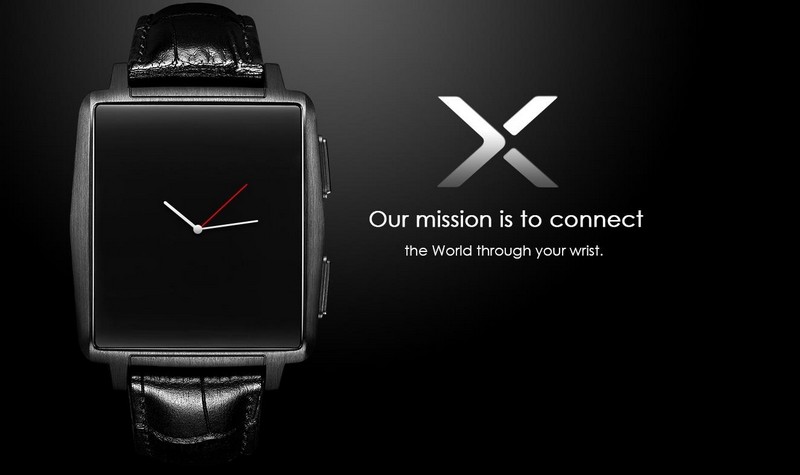 If you hate the Samsung's design on the No.1 G2, check out the Omate X. It comes with a beautiful design, looks well built and runs on the Android platform. This means, you can download and install apps from the play store. However, even though it runs Android, the smartwatch is compatible with both iOS and Android smartphones.
This is not a standalone watch, so you don't have a sim card slot. But you get the usual connected smartwatch features on the device, like access to push notifications and messages, controls for the music player on your smartphone, find my phone feature etc. The device is also pretty fluid, thanks to the new Mediatek MT2502A Aster processor and 128MB RAM.
Although the device does not feature a sim card slot like its elder brother, OMATE Truesmart, in return you have a better battery life. The company claims, the device can run for almost a week on a single charge.
The functionality of the device is limited, however, it is one of the best built smartwatches that you can buy for less than $150. So, if you are looking for a cheap watch which looks good on your wrist, Omate X is for you.
You can purchase Omate X directly from the company website for jut $129.
So what do you think about these smartwatches? Do you think we should add something to the list? Feel free to share via the comments section below.
UPDATE:
 7. Elephone W1 smart Bracelet Watch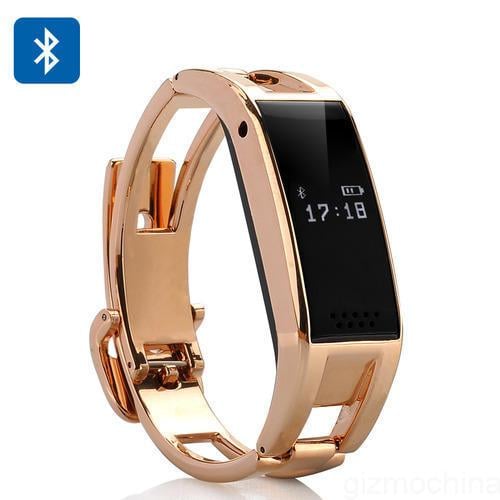 Elephone is a well known smartphone maker but the company has some other products too. The Elephone W1 smart bracelet is a shiny and beautiful smartwatch that's ideal for women. Its basically a smartwatch in the body of a bracelet.
It comes with a small 0.49-inch LED display. While this is quite small even for a smartwatch, Elephone has equipped it with every important feature that's necessary.
So, there vibration alarm, anti-lost function, remote camera, sleep monitor, pedometer and you can even make and receive calls. As you can see, despite its small display size, the device is a handy companion to your smartphone.
You can purchase the Elephone W1 bracelet smartwatch for your girlfriend, wife or even your sister as a gift for just $42.99. Pandawill has a new scheme where you won't have to worry about customs and tariffs if you are ready to pay 5% extra. So you can get the device in your hands with free shipping for just $45.
Here's the link to the product.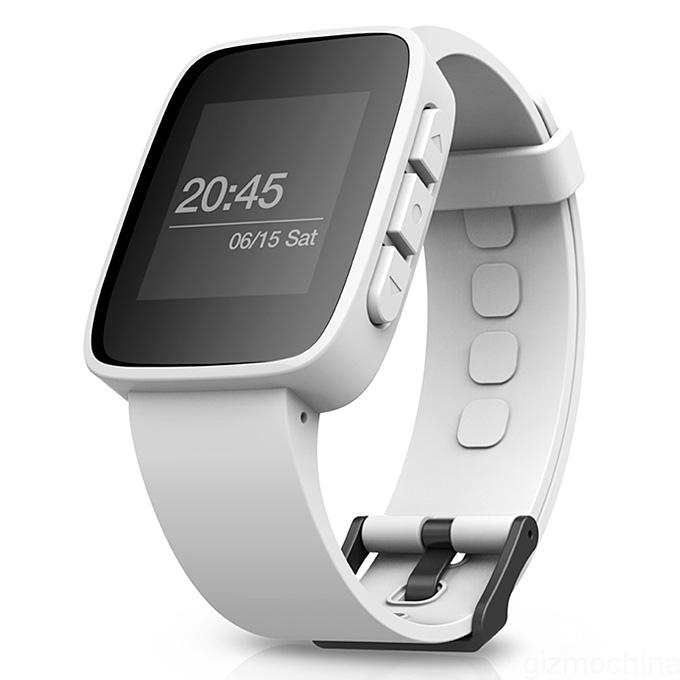 If you are looking for something more battery friendly, then take a look at the WeLoop Tommy. The device has everything that a smartwatch user needs, so you can connect to iOS and Android, check notifications, use remote camera and music player functions, use sports functions and can even customize clock interface.
Overall, the device turns out to be a cool smartwatch, especially if you are looking for your first wearable.
Currently, the device is available for $75.5 and if you want the seller to cover the import duties too, you can get it for a final price of $78. Pretty good deal right?
Check out the watch here.