Oppomart Holiday Promotion: Get $100 OFF on Best Android Phone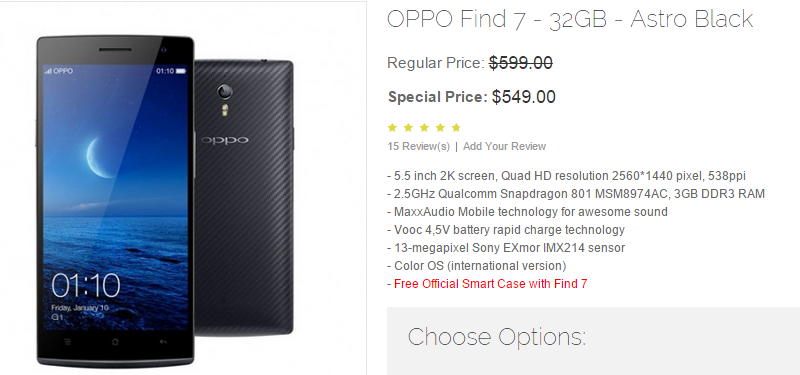 If you were planning to buy a smartphone anytime soon, this would be the perfect time. Black Friday sales are ON, which means you get savings for every purchase.
Oppomart has just dropped the prices of many of the flagship phones, including the OPPO Find 7 smartphone. At present, Find 7 is listed on their website for just €441 ($549), which is much cheaper than what others are offering in the market. Usually, the phone retails for around $599, which means you get around $50 discount.
In fact, its even cheaper than OppoStyle's deal, the official Oppo Reseller in Europe who is offering the same phone for €469.
The Find 7 listed on Oppomart is the 32GB Astro Black version. The retailer is even offering a free Official Smart Case with the device. So, if you were waiting for the right moment to purchase the new Find 7 flagship, this could be it.
After some research, we have found some other phones too with discounted prices as a part of the Black Friday sale.
For your convenience, we have listed the phones with discounts and free gifts down below.