Images of Huawei Honor 6 Plus leaked out in the posters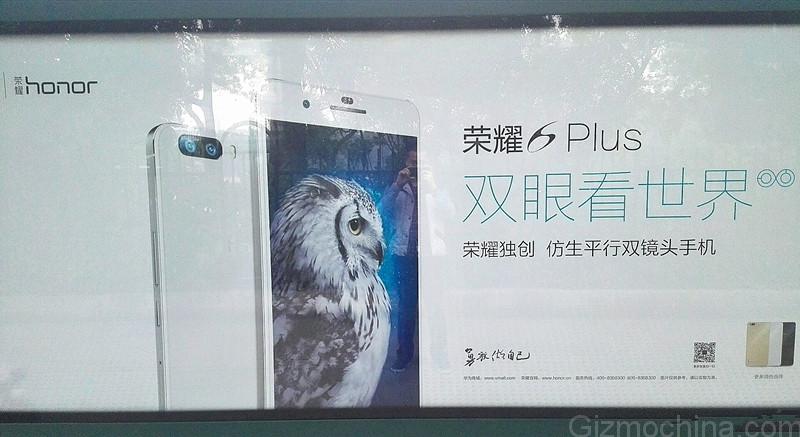 We are just one day away from the official launch of the Huawei Honor 6 Plus flagship and we already have enough data to know what to expect from tomorrow's launch. However, even with the launch so near, more leaks are flowing in, and now we have the alleged poster of the Honor 6 Plus flagship.
The images aren't very clear, but it looks like the real deal. The poster reveals both the front and the back. However, we have a separate shot of the rear panel too which we have attached below. It confirms what we saw earlier, i.e. the new flagship borrows the same design as the Honor 6. Its a bit longer and a little wider too.
The poster confirms what the earlier leaked predicted. The phone does have a dual camera system like the HTC One M8. You can clearly see the two cameras at the back along with the dual LED flash besides it. At the bottom, you can see the single speaker grill. The volume keys and the power button are situated on the right, however from the picture it looks like these keys are placed unusually low as the  power button lies just below the mid section. And finally, below these buttons there's a hole which is probably for the SIM card holder. Coming to the front, things look quite normal. There's a front camera as well as a few sensors above the display. One thing to note here is that the bezels looks very thin. Unfortunately, the pictures don't reveal anything below the display.
The poster is in Chinese, so we'll translate it for you. Like you may have guessed, it starts with the words "Huawei Honor 6 Plus". Below it are the words, "See the World with Both Eyes". And finally, the third line states that "Huwei's exclusive bionics paralle dual rear camera setup". The device is expected to come in three colors namely gold, black and white.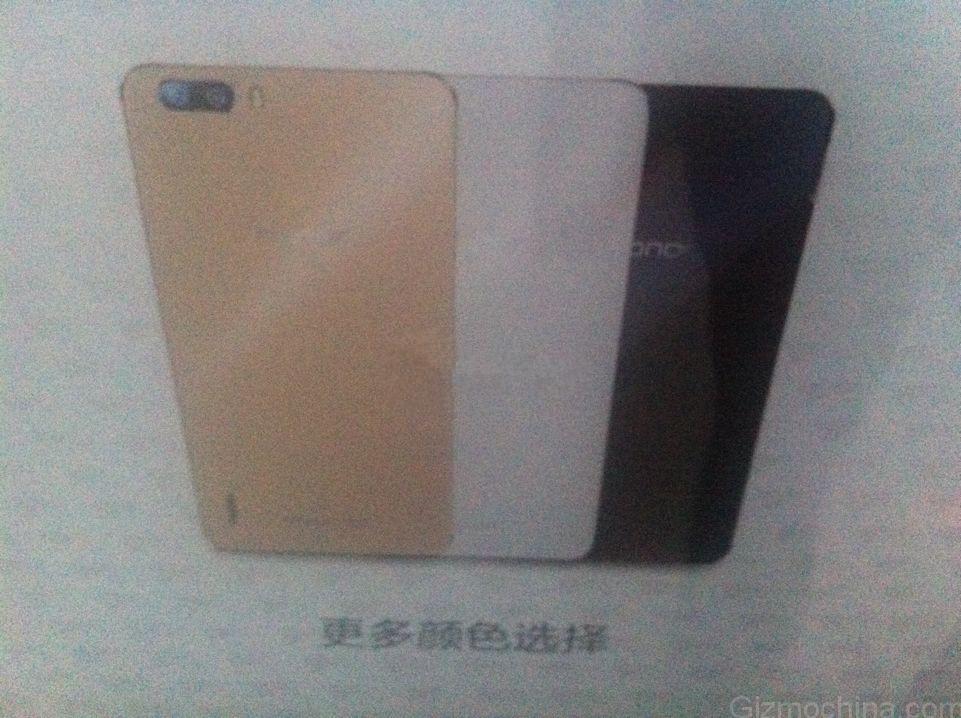 We still don't know what the dual camera setup is capable of, but we don't have to wait too long. Huawei will announce the Honor 6 Plus phone tomorrow i.e. 16 December 2014 at an official event.
We are definitely excited about the device, but are you?