Zeaplus M5 to feature a 5000mAh+ battery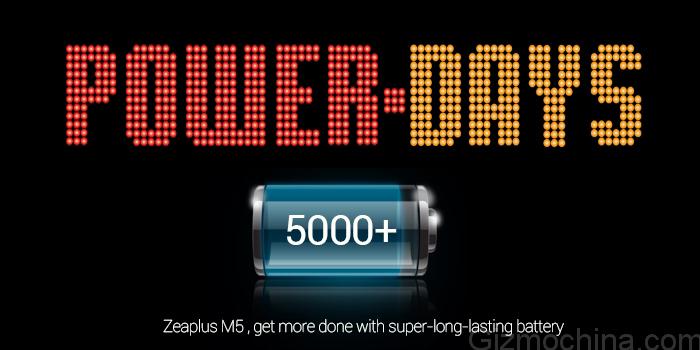 In the past few months, Zeaplus has announced multiple smartphones as well as a tracker called the Zeaplus Nut. Now, the same Chinese startup company is planning to launch another smartphone in the market which will feature a large battery.
Usually, when you hear the word large battery, you expect it to be around 3000-3500mAh. But looks like Zeaplus has taken some inspiration from THL's lineup with large batteries such as the THL 4000 and the THL 5000. This particular device, called as the Zeaplus M5, is said to come with a large 5000mAh+ battery. The company has already released a teaser image, but has not yet revealed details like the design, tech specs or even the pricing. So, at the moment, we just know one thing, i.e. it has a large battery. However, that is enough to generate excitement among potential buyers given that battery is one of the foremost things consumers consider when they go out shopping for a phone in the market.
Both the earlier devices, the Zeaplus M4 as well as the Zeaplus M6 have looked promising with good specifications. So, we expect even the Zeaplus M5 will offer great specs at an affordable price tag.
Stay tuned for more updates.
[Source:
Zeaplus
]