Meizu Blue Charm receives TENAA network license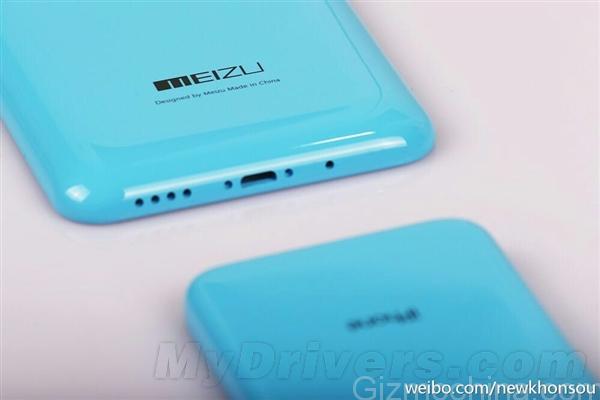 For the last few days, more news and information have been coming out about Meizu's upcoming sub-brand, the Meizu Blue Charm. Last Saturday, pictures of the Blue Charm device's rear covers were released online. In addition, a picture of the front of the upcoming Meizu Blue Charm was leaked online showing that it has a 4.7-inch screen with a 16:9 aspect ratio. There are only four days left until Meizu unveils the Meizu Blue Charm, and it looks like one of the cell phones under this brand has already hit TENAA.
This afternoon, a phone from Meizu was listed in TENAA under the model number "M463M". According to its TENAA entry, it supports TD-LTE, TD-SCDMA, and GSM networks. It also supports dual SIM cards. It received its network license on December 15. Unfortunately, TENAA did not publish a photo so we have no idea what it looks like.
However, based on the photos that were posted by Meizu Vice-CEO Li Nan last night, it has a rear case that looks very much like Apple's iPhone 5C. You can even say that it is just a larger clone of the iPhone 5C. Previous photos have also shown that it has Meizu's trademark small round Home button and that it has round edges.
As for its specifications, previous reports have said that this phone will come in two versions, each with a different screen size. One will have a 4.7-inch display screen (Blue Charm ) while the other will have a 5.5-inch screen (Blue Charm Note). Both are 1080p screens. This phone will use the 64-bit MTK MT6752 octa-core chip and will have 2GB RAM and 16GB ROM. It will also sport a 2mp front-facing camera and 13mp rear-facing camera.
Meizu hopes to hit a home run with their latest release, and who knows? Maybe they will.
[socialpoll id="2239236″]