4.7-inch Meizu Blue Charm device shown off in a new leak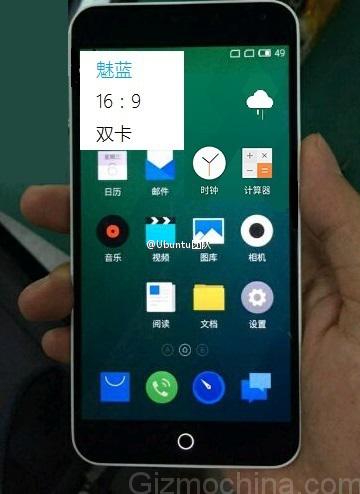 Meizu's Blue Charm devices have been making the headlines for the past few days. Today, we have another leak of a Blue Charm device. This time around, it's the 4.7-inch smaller model that was leaked on Weibo.
Apart from the pictures, we don't have much information. The phone is expected to feature a 4.7-inch 1080p resolution screen with a 16:9 aspect ratio. As you can see in the picture above, there are two network icons on the display, which could mean that the phone will come with a dual SIM card slot. Further, this 4.7-inch Meizu Blue Charm device is expected to retail for 799 Yuan, which comes to around $129.
Putting together bits and pieces of information that we have received in the past few weeks, it looks like Meizu is taking some inspiration from Apple. The devices leaked so far, the Blue Charm Note and the unnamed smaller model come with 5.5-inch and 4.7-inch displays respectively. These two are the display sizes on the iPhone 6 Plus and the iPhone 6. Moreover, the back cover of the smaller model (like we saw recently) looks a lot like the rear panel on the iPhone 5C. It has a similar design with the same glossy finish and also comes in a number of bright colors.
As you can see in the new image leaked below, the overall design as well as color profile makes it look a lot like the Apple's iPhone 5C model.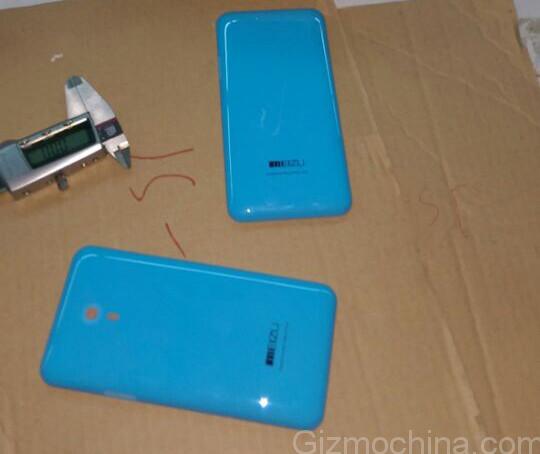 Unfortunately, Meizu has not yet announced anything officially about its Blue Charm range. But we have been receiving details about both the devices regularly and there's a possibility that the company may announce the new brand at the event scheduled on 23 December 2014.
Stay tuned for more updates.