Could this be the rumored Meizu Blue Charm Note and Meizu K52?
Back when Meizu announced the MX4 flagship, the company said that it had three more products for 2014. A few weeks later, we saw the MX4 Pro, which essentially means we will see two more devices from the company this December.
One of the these two could be the long rumored Meizu Blue Charm Note. Today, we have a leaked image of the alleged device. As you can see in the picture above, this Orange colored Meizu handset is most likely the Blue Charm Note. It resembles the images that we saw back in March, except for the color (the earlier phone leaked was blue in color, hence the name). At that time, it was said that the device would come in a number of different colors and will target younger generations.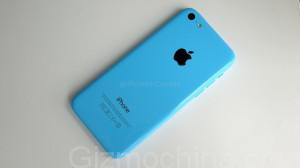 If you look closely, you see that the phone has taken some design inspiration form iPhone 5C. The glossy plastic back and the round corners resemble the 5C to some extent. Of course, this looks much bigger and wider than the Apple device but still you can see some similarities.
Apart from the picture, we don't have much details. However, judging from the earlier rumors the Blue Charm Note will be a direct competitor to Xiaomi's Redmi Note. So, we expect similar specifications and pricing on the upcoming Meizu device.
Here's a list of possible specifications:
5.5 inch 1080p display
MT6752 64-bit Octa Core SoC
2GB RAM
16GB ROM
The white colored device that you see in the picture besides the Orange Meizu phone could be the recently leaked Meizu K52. The device is much smaller in size and is rumored to feature a 4.6 inch display. It is also said that the K52 will have an aspect ratio of 15:9 while the Blue Charm Note will have an aspect ratio of 16:9.
If Meizu was to keep its promise, then we may see both these device within the next two weeks. However, when the company said by the end of the year, they could have meant the Chinese new year, which means they still have two months to release them.
Anyways, one things for sure, Meizu is cooking something for the masses. If the alleged Blue Charm Note turns out to be even nearly as good as the Redmi Note, then we have one more affordable option to choose.
Stay tuned for more updates.
[socialpoll id="2236262″]