Black Edition Xiaomi Mi5 Leaked?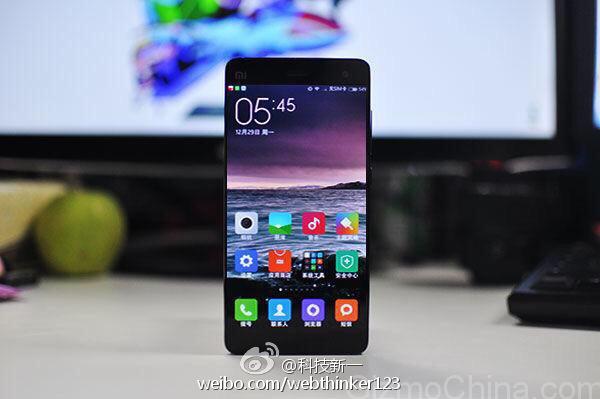 People are reporting  that Xiaomi will launch the Xiaomi Mi5 at CES 2015, and we had seen a Possible Xiaomi Mi5 white edition leak picture before, and today we found the possible Black Edition Xiaomi Mi5. The picture was spotted on Weibo shows a phone similar in appearance to the current Xiaomi Mi4, and it even has the Xiaomi logo and MIUI.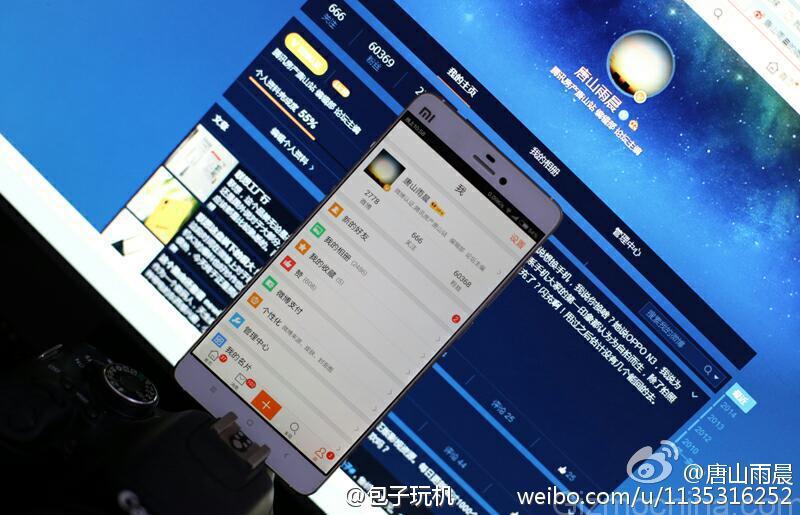 Xiaomi's Mi4 lead is a 5-inch telephone, But the gadget in this picture is a much bigger cell phone perhaps measuring between 5.5-inch and as much larger between 5.7-inch. We can see that the general look of Mi4 is held by this secret phone.  We can see from the picture that this phone has a very thin bezel, almost as thin as the earlier leaked black edition. But since it's black, we can't see the receiver, light sensor, camera and Xiaomi's logo very clearly.
Rumors belive that this phone will run a 2k dispaly and pack a Snapdragon 805 with no less than 3gb RAM and offer 4G LTE. So is this the genuine Xiaomi Mi5 that is supposed to be shown at CES, or is this an artificially made picture from xiaomi mi4? What do you think about it after knowing some of its features?
Xiaomi Mi5 may not likely to be powered with snapdragon 810 cause Samsung Galaxy Note 4 S-LTE had taken it as the first one that powered with it!
[socialpoll id="2241998″]