The Best Designed Chinese Smartphones of 2014
As some of our readers are in the uproar of Christmas holidays and counting the last days of 2014, we have decided to show you one of the most beautiful devices, which have been designed by the Chinese manufacturers.
In today's era of smartphones, both major and minor manufacturers try to make the devices as powerful as possible. They also try to produce the smartphones with as many features as possible. The question has been always open to a debate, do we always need that powerhouse of specs and features? Well, it depends on what we plan to do with our smart devices and some people need that while some do not. On the other hand, it does not really matter what kind of user you are since the first thing you are going to notice on the smartphone is its external beauty and feel in the hand.
It is quite evident that sometimes the mere design just makes us want the device. If it is very well made with the nice shapes and edges, great choice of materials and other things, we may be more tolerant to some of its shortcomings.
Having said that, we must agree that in the past several years more and more manufacturers started paying more attention to the design, build quality and choice of materials used. It definitely applies to both well established Western as well as Chinese manufacturers. However, in such a variety of devices it may be hard to choose from. Let's take a look at some of our favourite Chinese devices of 2014, which have the best looks (we do not stress the particular order of the devices since the design is dependent on personal opinion).
We just want to note that we do not stress the particular order and price of the devices in this article as the design is a subject to a personal taste and preferences.
IUNI U2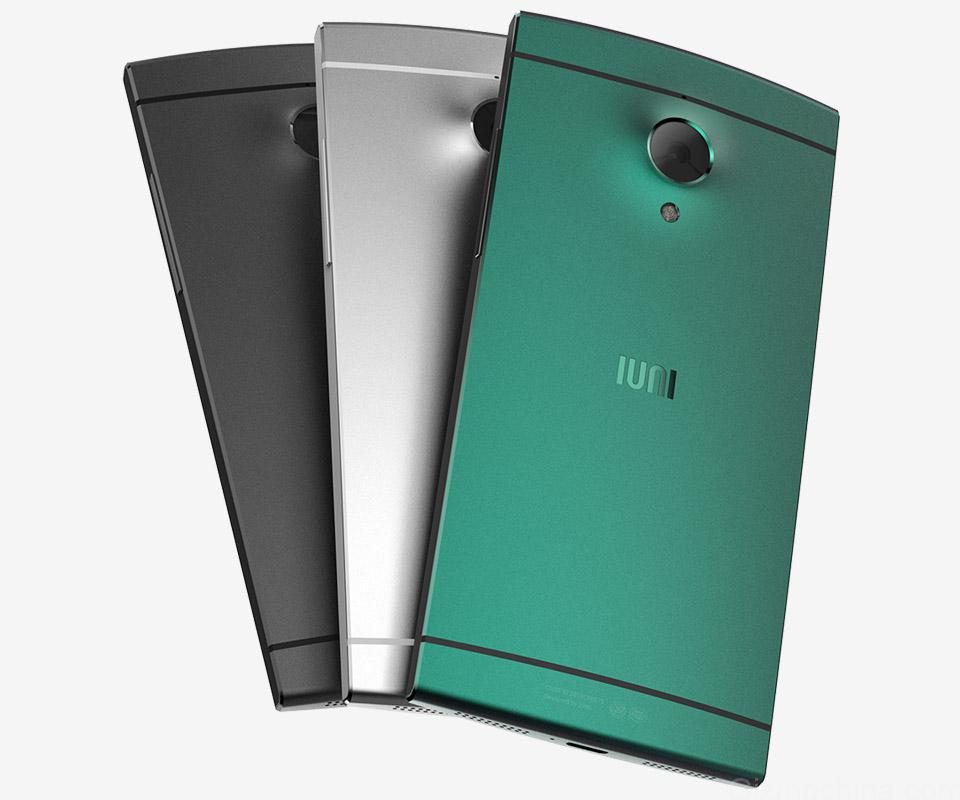 More design pictures in the gallery below:
We know that the first thing you are going to think is the fact that Iuni U2 (released back in March) is not the newest flagship by the manufacturer as the U3 was already released quite some time ago. However, it is one of the most unique devices out there. The key selling point is all aluminium unibody design, which covers all the device expect for the stripes on the back for better reception and sides of the device. Also, there is two speakers on the bottom, making it stereo sound capable smartphone. In addition to the more tradition black and silver, it also comes in quite unusual, yet good looking green colour. What is more, the IUNI U2 being at 136.9 x 65 x 10.2mm/5.38 x 2.56 x 0.40 inch and packing 4.7 inch Full-HD (469PPI) display is a very compact smartphone according to today's standards. Furthermore, the device is no slouch on the specs either. It packs a bit outdated, but still capable Snapdragon 800 chip, clocked at 2.2GHz, Adreno 330 (450MHz), 16/32 GB of internal storage (not expandable), 3 GB of Ram, 16.0MP back camera with f/2.2 aperture, 4.0MP front camera with f/2.0 aperture (this is the same UltraPixel sensor used by the HTC One M7) and other features like Bluetooth 4.0, GPS etc.
When the device was presented, many people said that IUNI took a lot of inspiration from the HTC One M7, which is probably was one of the best designed devices at that time. Indeed, there are a few similarities like aluminium unibody, but the end product does have unique design features.
Vivo X5 Max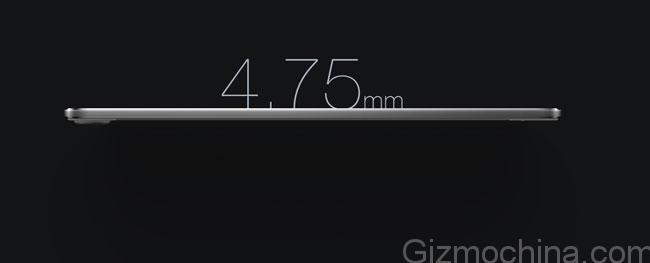 Some more pictures of this beauty in the gallery:
We jump right into the recently announced Vivo device. The company likes announcing some interesting devices, which have some of the world's "firsts". They did that once they released XPlay 3s, which was the first smartphone with the 2k display. Also, the company set the bar for extremely thin devices with the X3S model.
Right now Vivo takes the crown again with the new champion of thinness in the smartphone industry. The manufacturer managed to shrink the device down to a whopping 4.75mm thickness breaking through the industrial limits. What is more, they have used a fairly unusual, yet innovative way of initialling 90% of the inner components on one side of the device, which have thickness of only 1.77mm.
The X5Max is no slouch on the specs either. It does not offer the flagship grade chip, but packs a reasonable an octa-core Snapdragon 615 with the 4 cores clocked at 1.7 GHz (Cortex-A53) and another 4 cores clocked at 1.0 GHz (Cortex-A53). In addition, the device has Adreno 405 GPU, packs 5.5 inches Full-HD Super Amoled display (401 PPI), 2 GB of Ram, 16 GB of expandable storage (indeed, Vivo even managed to install a dual SIM card slots, one being a Micro SIM, while another doubles as nano SIM/Micro SD slots), 13mp Sony IMX214 Sensor on the back (Vivo says the device will deliver the quality images, which will be close to the Vivo Xshot!), 5mp shooter at the front, GPS, Bluetooth 4.0, 3.5mm headphone jack (it is a great achievement considering the thickness of the device and remembering the Oppo R5, which failed to do that), the Hi-Fi 2.0 (upgraded Hi-Fi audio components). All of this goodness is packed in a beautiful stainless steel body, where the Funtouch OS 2.0, based on Android 4.4.4 KitKat is running the show.
Oppo N3
Oppo is one of the companies, which tries to innovate in certain aspects of smartphone technology. Last year, the manufacturer introduced the N1, which had some innovative features like 206° swivelling camera, O-Touch panel on the back, great looking design and other stuff.
This year, Oppo took one step further. The company upgraded all these features and added some new ones by introducing the N3.
As we can see from the above pictures, the N3 offers a unique design with the most important aspect beign a 206 degrees rotating camera, which packs a 16mp OmniVision sensor, dual-LED flash and integrated motorized system powered by quality German engineering – the company named Schneider Kreuznach. In addition to this, the entire shell of the device is made out of premium quality polycarbonate and air craft grade aluminium. One more beautiful design element is the upgraded skyline notification light on the bottom of the screen. This time, it has a transparent design and provides a futuristic look.
As far as specs go, the device offers some mid 2014 grade flagship specs, which include 5.5 inches Full-HD screen with the Gorilla Glass 3, Snapdragon 801 chip with 4 cores clocked at 2.3 GHz, Adreno 330 GPU, 2 GB of Ram, 32 GB of expandable storage (via Micro SD card up to 128 GB), dual SIM card slot, finger print scanner on the back, GPS, Bluetooth 4.0 and other features.
Meizu MX4 Pro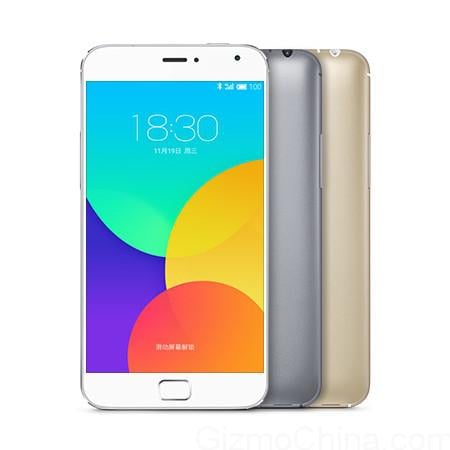 The Meizu MX4 is definitely one of the top flagships of 2014 as it offers to of the line specs. But let us start by the design first. First, some may think that it has some inspiration from Apple and Samsung, but still, the company has something to offer on its own. It comes without a surprise that the device is very sturdy and beautifully crafted, which is ensured by an aluminium frame wrapped around the smartphone. In addition to this, the device packs a beautiful 5.5 inches 2K screen with extremely small bezels, which becomes a signature element of Meizu's design. What is more, the bottom of the device is equipped with a finger print sensor, which is both handy for certain tasks and adds some great details to the design.
As we have already mentioned, the Meizu MX4 Pro is a beast of the specs, which include an amazingly high resolution 5.5-inch 2K (2560 x 1536) screen, which is even a bit higher than regular 2k screens, and it is also covered by the Gorilla Glass 3. Also, the device is being run by a powerful 20nm Samsung Exynos 5430 octa-core processor (Quad-core 2 GHz Cortex-A15 & quad-core 1.5 GHz Cortex-A7), Mali-T628 GPU, has a 3350 mAh battery and has 3GB of RAM. In addition, it comes in 16, 32 or 64 GB storage flavours, which, however, cannot be further expanded via the Micro SD card slot. Also, it has a fingerprint sensor, which is installed in the square home button, 20.7mp rear-facing camera with a 1/2.3-inch CMOS sensor (the same sensor that is being used in Sony Xperia series devices), 5mp front facing snapper, Bluetooth 4.0, NFC, Hifi audio chips.
Meizu MX4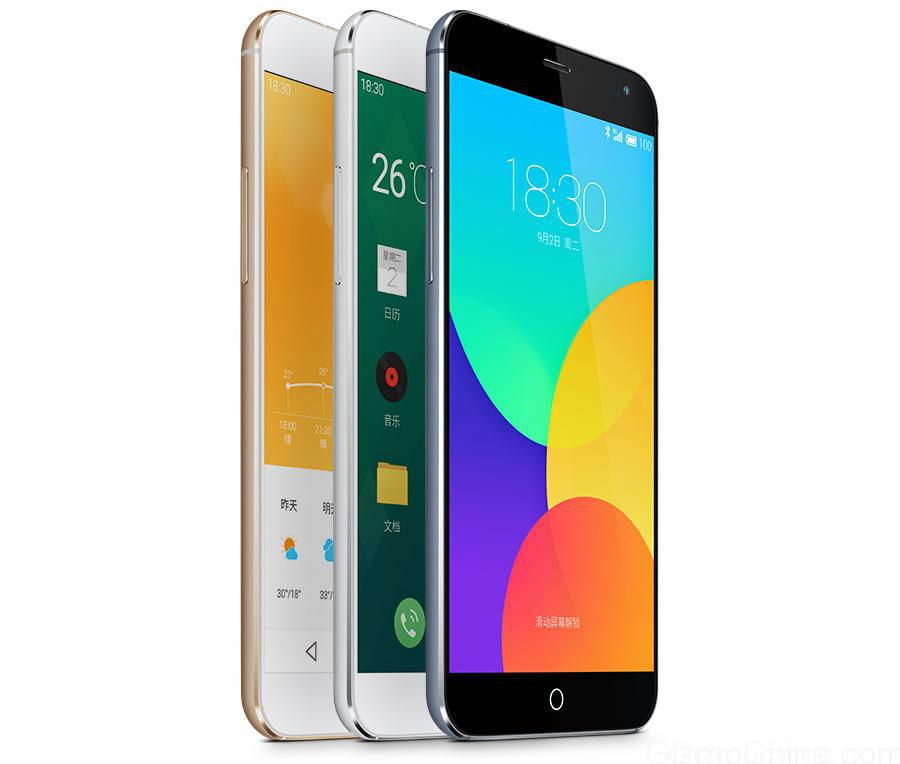 It is a little brother of the abovementioned MX4 Pro. The regular MX4 has almost identical, but a bit smaller body, which is beautifully crafted and has a premium look. With the screen size of somewhat extra-ordinary size of 5.36 inches, Meizu managed to keep the device compact by cutting down the side, top and bottom bezels to the extreme. We can also say that the bezels add some killer looks to the design. If we continue with the specs, we should always keep in mind that "little brother" thing, but it still has a lot to offer like a Mediatek MT6595 chipset (with the 4 A17 cores clocked at 2.2GHz and another 4 A7 cores clocked at 1.7GHz), which manages to run even the most graphic intense games without a sweat, 2GB of Ram, the same Sony 20.7mpx IMX220 Exmor RS sensor at the back, Sony 2mpx IMX208 sensor at the front, 3100 mAh battery, great audio performance and some other great features.
Xiaomi Mi4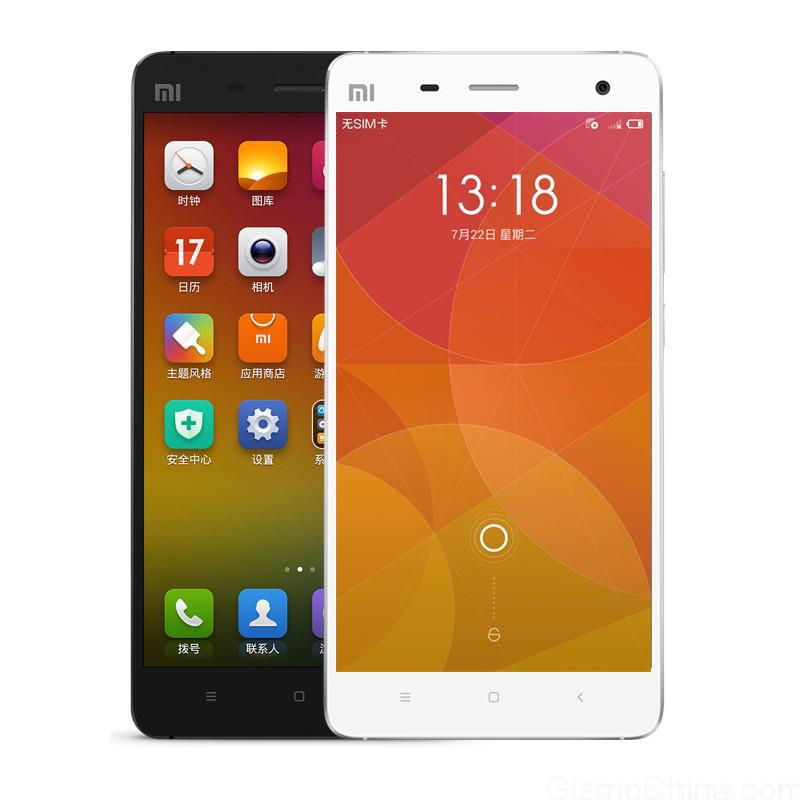 The company like Xiaomi does not need any further introduction as it has become well-known both in China and internationally. This device is once again a proof how Chinese manufactures manage to squeeze in the best hardware into a beautifully designed and reasonably priced package.
The Mi4 takes some inspiration from certain companies as far as design, but it offers very well-thought design, which combines an eye pleasing look and precise craftsmanship. The main accent of the design is the metal frame, which goes all around the phone. It definitely adds a premium look and feel to the device. Furthermore, it has all metal buttons with a nice tactile response. In addition, the Mi4 has machine drilled speaker at the bottom.
If we take a look at the specs, it is a great flagship device. It starts with the Full-HD display, which has "only" 5 inches of size, making the Mi4 one of the most pocket friendly devices. The Xiaomi continues to impress to add one of top of the line chips – Snapdragon 801, with the 4 cores clocked at 2.5 GHz, 3 GB of Ram, Adreno 330 GPU, a juicy non-removable 3080 mAh battery, Sony 13mpx IMX214 camera with very fast F/1.8 aperture at the back and very good front facing 8mpx Sony shooter at the front. In addition, it has all the basic connectivity as you would expect from any flagship device like Bluetooth 4.0, Wi-Fi 802.11 a/b/g/n/ac, GPS, Glonass and more. The same like both Meizu MX4 Pro and MX4, however, it lacks the MicroSD card slot and removable battery.
OnePlus One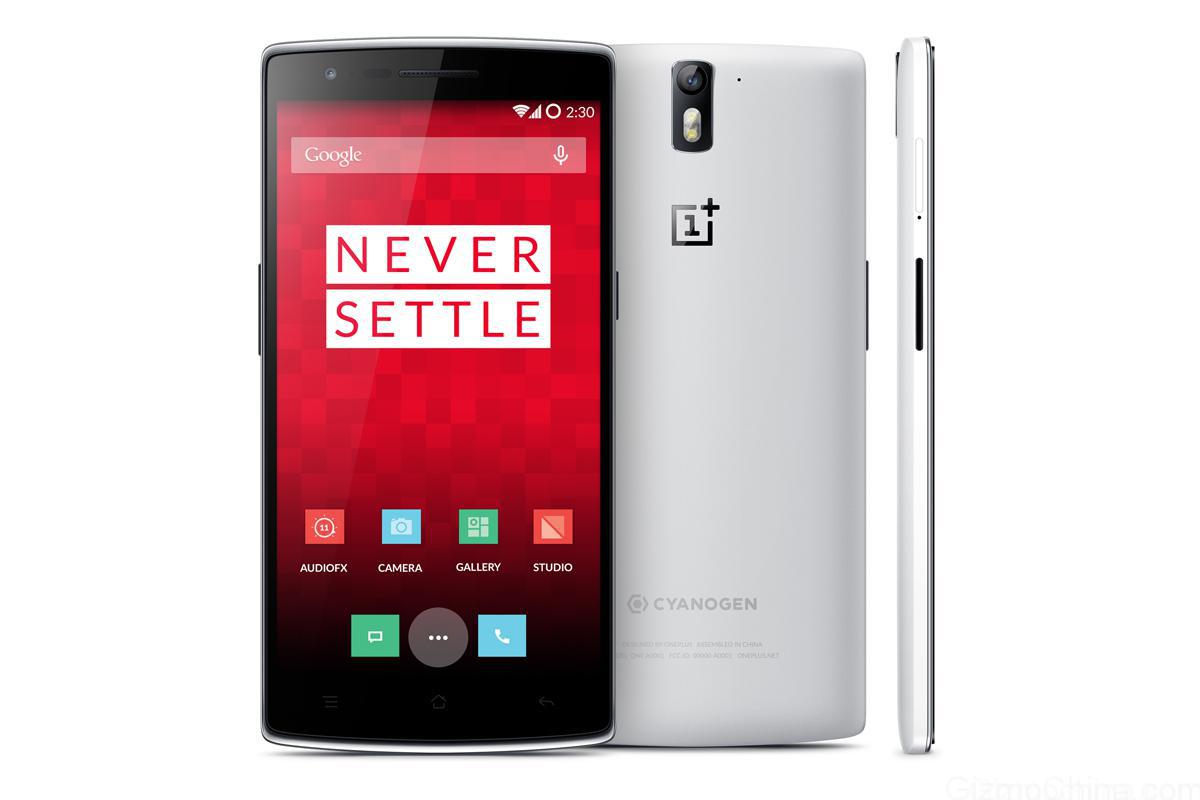 OnePlus has made known itself by introducing a "flagship killer" device, the controversial invite system and marketing campaign. If we put all this aside we see a cheap, yet well-made device. It is made out of a polycarbonate body, which comes in white and black colours.  It has a great shape and is comfortable to hold in a hand despite relatively huge footprint of the device.
What is more, the device packs some serious punch for a killer price tag. That includes Snapdragon 5.5 inches Full-HD JDI display, 801 chip, clocked at 2.5 GHz, 3 GB of Ram, Adreno 330 GPU, a great non-removable 3100 mAh battery, Sony 13mpx IMX214 Camera with a good F/2.0 aperture at the back and great front facing 5mpx Sony shooter at the front. In addition, it has all the basic connectivity as you would expect from any flagship device like Bluetooth 4.0, Wi-Fi 802.11 a/b/g/n/ac, GPS, Glonass and more.
Lenovo Vibe Z2 Pro (K920)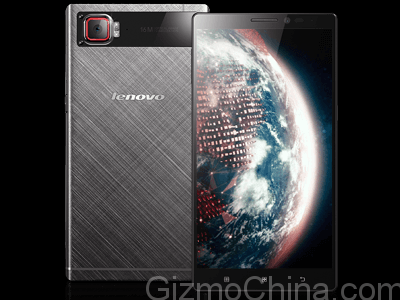 Lenovo, one of the largest smartphone manufacturers in the world, offers a very attractive and well-made device – Vibe Z2 Pro (K920). The key element of the design is that the whole device has a metal housing, which adds a solid look and feel. In addition, some of the parts of the design include screws, which add some some industrial spirit. Furthermore, the smartphone is quite thin at 7.7mm, which is always a good thing. Moreover, the device packs a massive 6 inches display, but the Lenovo managed to cut the bezels to a great level as the dimensions of the Vibe Z2 Pro are left at 156 x 81.3 x 7.7 mm (6.14 x 3.20 x 0.30 inches). The camera, however, is a bit bulky, but it should not be a deal breaker for many consumers.
In addition to all the beauty of the design, the device offers some flagship grade specs. It has a Snapdragon 801 chip, with the 4 cores clocked at 2.5 GHz, 3 GB of Ram, 32 GB of storage (non-expandable, however), Adreno 330 GPU, a juicy non-removable Li-Po 4000 mAh battery, 16mp ISOCELL camera with OIS made by Samsung on the back, a reasonable 5mp shooter on the front, Bluetooth 4.0, Wi-Fi 802.11 a/b/g/n/ac, GPS, Glonass and other features.
Huawei Ascend Mate 7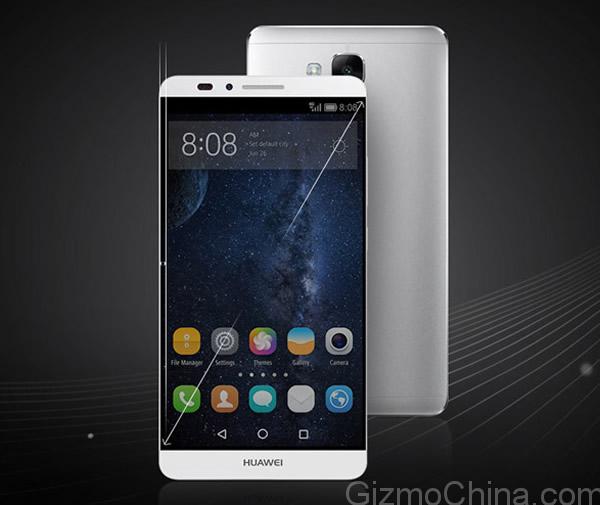 The Huawei went premium, when they introduced their new all-metal phablet – the Mate 7. We think that this device shows a shift towards being a premium smartphone maker, which is able to offer good looking quality devices for a great price. Indeed, the Huawei already launched some nice looking smartphones in the past, but we believe that the Mate 7 is one step further in terms of the materials used.
The device packs a 6 inches Full-HD display, covered by Gorilla Glass 3, which sits in quite compact body due to cut down bezels from each side. Also, the smartphone is powered by HiSilicon Kirin K925 octa-core processor, which has 4 1.8 GHz Cortex-A15 cores and 4 1.3 GHz Cortex-A7 cores. Furthermore, it has a Mali-T628 GPU, 16/32 GB of expandable storage, 2/3 GB of Ram, dual SIM card slots, where one of them also acts as a Micro SD card slot, non-removable Li-Po 4100 mAh battery, GPS, Bluetooth and other features you would expect from a flagship device.
To sum up, we can see that the Chinese manufacturers can produce both great looking and well made devices, which also pack some top of the line specifications. We are happy to see that more and more manufacturers are following this trend. Thus, we expect to see some new offerings by the smartphone makers in 2015.
[socialpoll id="2242572″]