Zeaplus Nut Review: Easy Way To Find Keys Or Wallet
by Shine Wong Dec 31, 2014 4:19 am0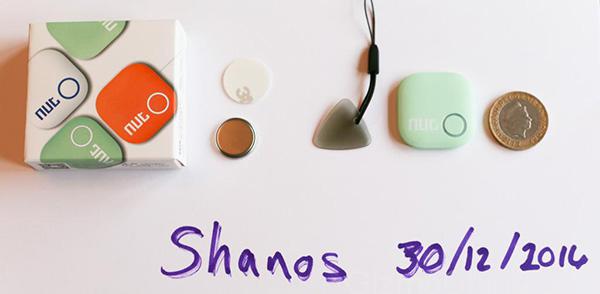 Just managed to get a bit of charge in the s5 to have a play. The Zeaplus Nut software downloaded and installed from play store without any problems.
The Zeaplus Nut comes with a battery pre installed so ready to go out of the box. Once you have loaded the nut software it presents you with pairing menu, allow your phone to turn Bluetooth on), next push the button on the nut for 5 seconds and it should pair up with your phone.
Now that the nut is paired you can give it a name and a photo of the object (mine is my wallet) and also setup sleep mode (can set a timer for hours that you are asleep to save battery and not get disturbed etc)
You will also need to create a login, so that you can access the nut (for china this can be a china phone number, for other parts of the world you can use Facebook login etc).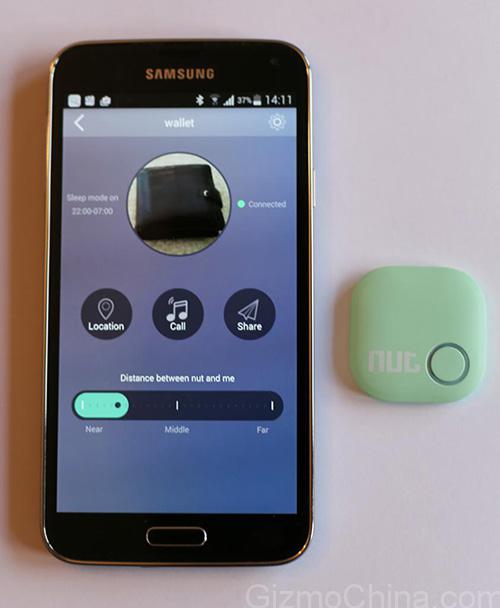 Once this is done you will have access to the tracking screen, from here you can select from 
LOCATION – Brings up google maps to pin point the device.
CALL – Sends a signal to the nut and starts a loud beeping tone to help you find your item.
SHARE – This option allows you to share with Sina Weibo, for those of us not in china I think this is not really of any use, however it maybe something that the programers of the software can sort in order to upload to more useful international sites such as Facebook or Google+
Also on the share screen is a bar that shows distance between me and the nut, this goes between near, middle and far.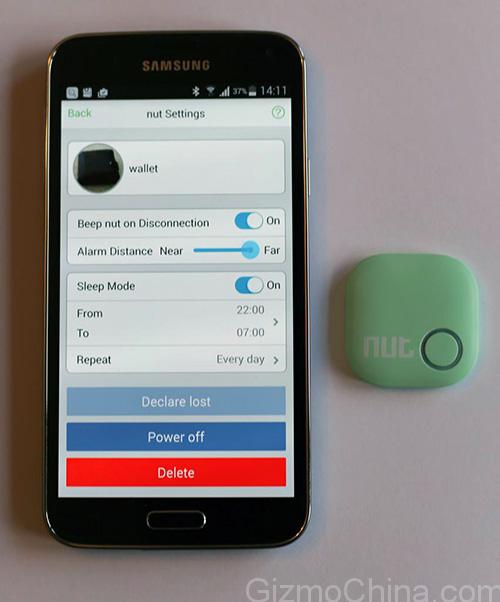 The next screen is the settings page, activated in top right corner of the page (look for cog), from here you have the following settings-
BEEP NUT ON DISCONNECTION – This is an on/off toggle and can be set to let you know when the phone and the nut are no longer connected (will have a play with this later and update post).
ALARM DISTANCE – This can be set between near and far (will have a play with this later and update post)
SLEEP MODE – This is an on/off toggle, below this are the from, to and repeat settings, you can set the nut to turn off between selected hours, either every day or you can set up a schedule if you want it to be off for the different times on different days.
Below this are three further options:
DECLARE LOST – At present this option is greyed out (I will ask for more info when I speak with Alex next), however the instructions advise that when this is selected, other nut users will help you find your nut and you will be notified where it has been found etc.
POWER OFF – this sends a signal to the nut to power off, it displays a reminder message telling you to press the button on the nut to wake it up, the options are cancel or ok.
DELETE – this gives you a message, are you sure to unbind nut?, options are cancel or ok
There is also an information page (select the question mark in the top right hand corner) that tells you about the functions etc, the English is not the best but it is easy to get the general meanings and figure out how to work things.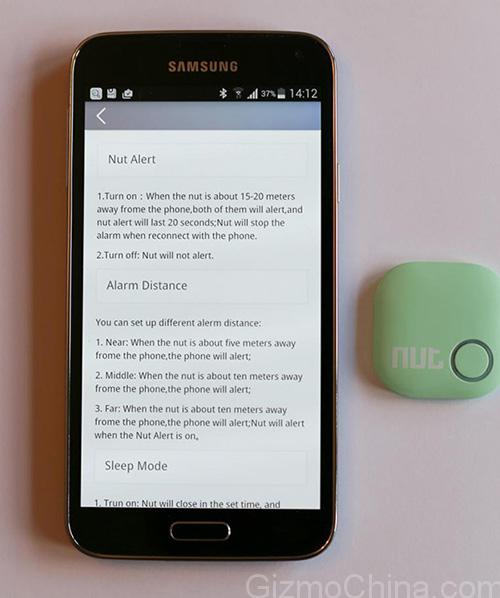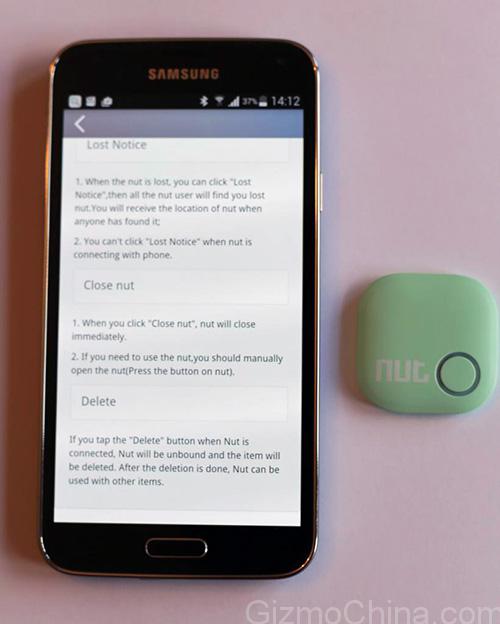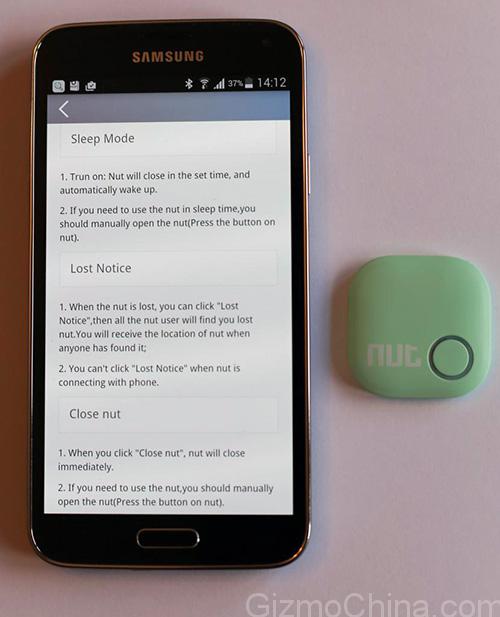 Thats about it for now – Regards shanos (This review is wrote by Shanos on Zeaplus forum, here is the details show you.)
Source: Zeaplus Forum & Zeaplus Official