Meizu reveal more details about its Meizu MX4 Ubuntu Edition
In the past few months, we came across several reports that said Meizu was planning to release an Ubuntu Edition of its Meizu Mx4 flagship smartphone. Finally, yesterday, the company released a teaser poster for the Meizu MX4 Ubuntu Edition confirming the previous reports. The company revealed that it would showcase the device at MWC 2015 to be held in Barcelona, Spain.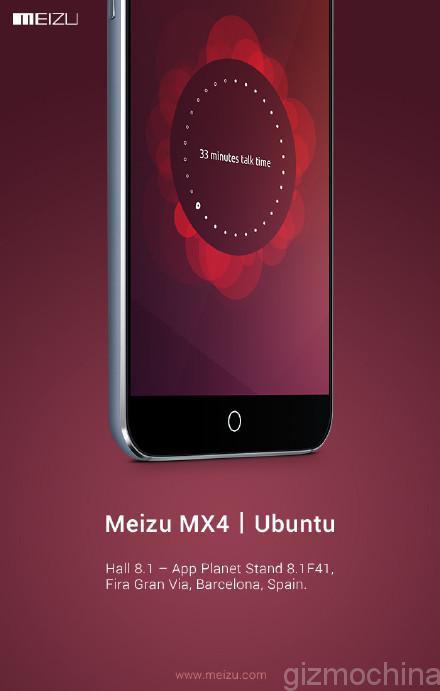 Today, the company released further details about the phone. Meizu revealed that it would be present at MWC at Hall 8.1 – App Planet Stand 8.1G41. So, those who will be present at the event can check out the device at the above mentioned booth.
Yesterday, the company confirmed that there will be three different variants of the device namely Flyme OS, YunOS and Ubuntu OS. We have already seen the Flyme OS and Alibaba's YunOS powered variants and now we can finally take a look at the new Ubuntu OS powered MX4.
Ubuntu is quite different than iOS or Android OS. It uses a concept called 'Scopes' for navigating through various features. So, instead of relying on apps for different functions, you can just swipe through different scopes to get to the required feature. Its pretty interesting, however, apart from the BQ Aquarius E4.5 Ubuntu Edition, there isn't any Ubuntu powered phones available in the market at the moment.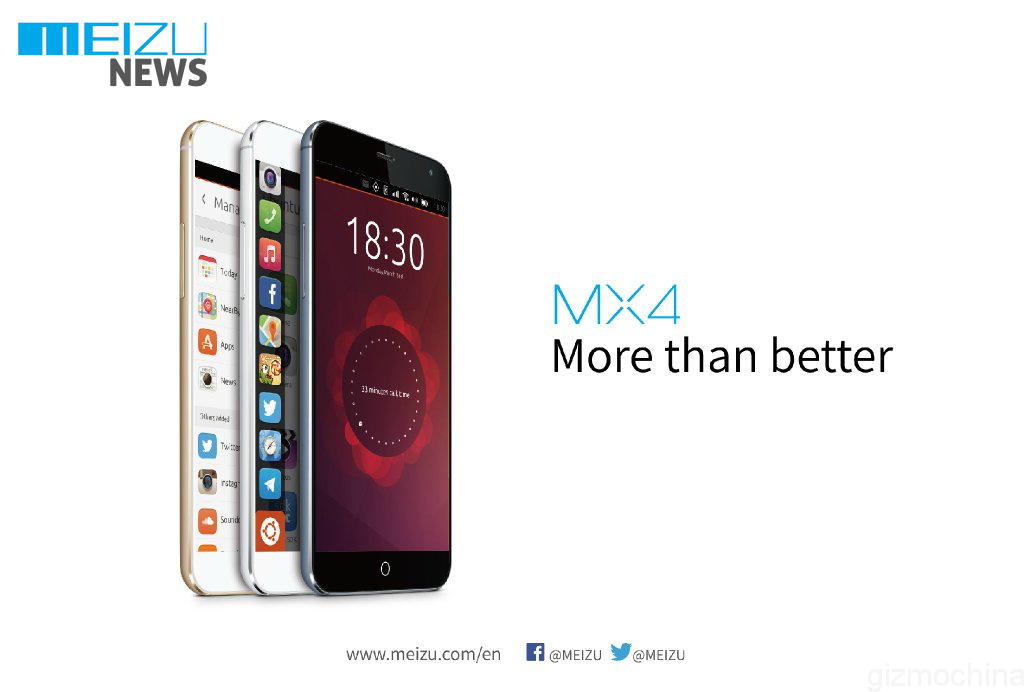 Meizu had previously shown off the Ubuntu powered Meizu MX4, however the device didn't receive much attention. So, it would be interesting to see whether fans like the new Ubuntu OS and are willing to go with this OS instead of the traditional Android powered Flyme Version.
Expect more details at MWC.