Honor P8 with octa-core SoC and 2GB RAM is actually a clone!
Huawei did not announce its flagship smartphone at MWC this year. Instead, the company has decided to unveil the new Huawei P8 at a special event in China by mid-April. In fact, the company has confirmed the event in April.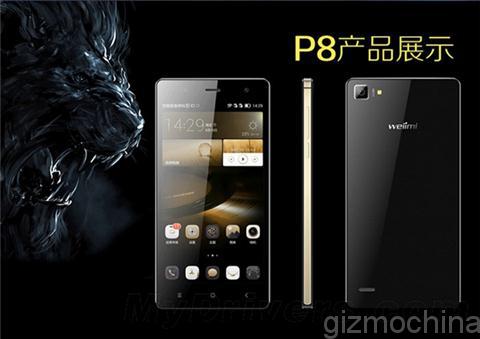 However, even before the official announcement of the device, we have come across its clone. This does not come as a surprise, as we have seen many popular phones being cloned by small manufacturers in the domestic market. And its not just smartphones, even wearables like Apple Watch have clones.
We have seen a lot of pictures in the past few days of the upcoming Huawei P8 flagship and the ones added here looks quite similar to them. Unsurprisingly, the phone will be called as the Honor P8.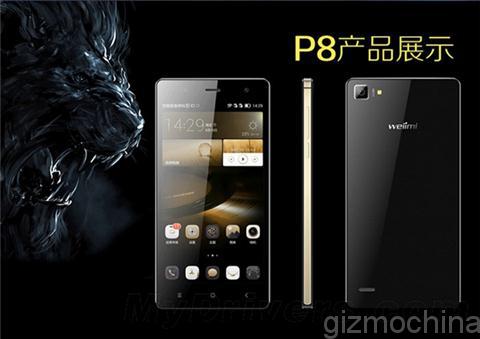 Specs wise, the Honor P8 looks quite good. It will be powered by an octa-core processor clocked at 2.0GHz. Interestingly, the new Huawei P8 could feature Kirin 930 which is also an octa-core SoC clocked at 2.0GHz. There will be 2GB RAM onboard with 16GB of expandable internal storage.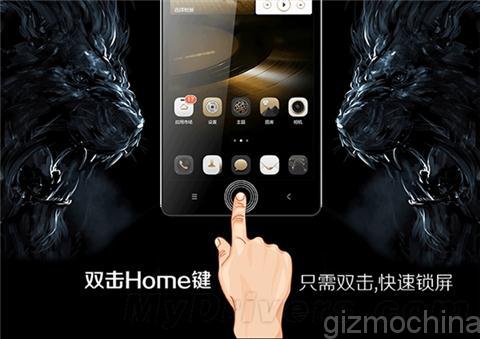 It will have a 5-inch display with 720p resolution. The rear camera will be of 13MP while the front shooter will be of 5MP. The phone will be quite thin measuring just 7.8mm which is why there will be just 2200mAh battery onboard.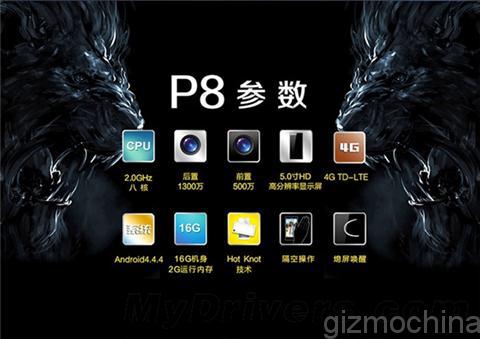 As for connectivity options, the Honor P8 supports Wi-Fi, HotKnot, GPS and 4G TD LTE networks. It will run on Android 4.4 KitKat with a launcher which looks very similar to Huawei's Emotion UI.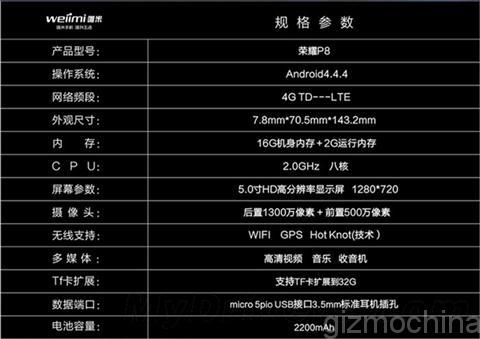 So what do you think about this clone? The specs and the design looks quite high end for a clone.