Benchmark Results Show LeTV X600 is Better Than Meizu MX4
The Chinese television service provider, LeTV will be getting in the mobile manufacturing game by releasing a new device called the LeTV X600. While official information is slim, there have been a lot of leaks, regarding the smartphone and its specifications.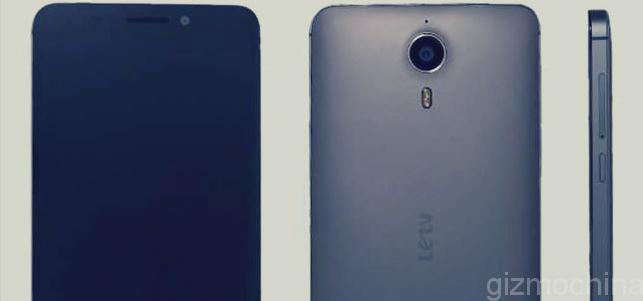 According to the latest available information the LeTV X600 will be powered by the newest OctaCore MT6795M processor by MediaTek, clocked at 2.0GHz. Being one of the first MT6795 phones to be released on the market, it is currently unknown whether or not the device will take advantage of the 2K (2560×1600) resolution screen support. However, it is certain that the smartphone will run the latest version of Android 5.0 Lollipop, thus using the MT6795M 64-bit possibilities to full extent.
Recently, a member of the Ubuntu team posted a screenshot on the popular Chinese micro-blogging site Weibo, featuring official benchmark results of a device named X600. While at this point it is speculation, the screenshot most presumably shows the benchmark results of the LeTV X600.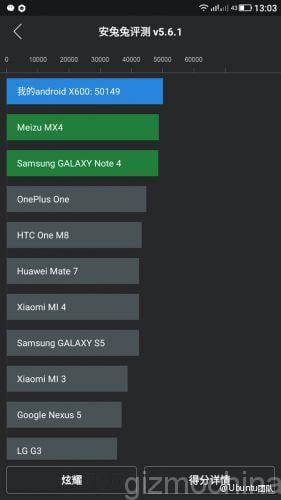 If the benchmark results are correct, the LeTV X600 smartphone is able to achieve a score of as much as 50,149 beating the Samsung Galaxy Note 4 by a margin. Furthermore the MT6795 phone will be running at a better speed, compared to the current benchmark champion – the Meizu MX4.
According to officials, LeTV X600 will see the light of day before the end of this month hits. Furthermore, the senior vice president of the company noted on Weibo recently, that their smartphone will be priced according to the current mobile pricing practices, thus making the LeTV X600 a worthy competitor on the ever growing smartphone market.