New ZTE Nubia Z9 pictures reveal a metal design with fingerprint sensor
ZTE is all set to announce its premium ZTE Nubia Z series lineup at an event on March 26. Even though we are just a few days away from the official unveiling of these devices, new leaks are still coming in, revealing some interesting aspects about the device.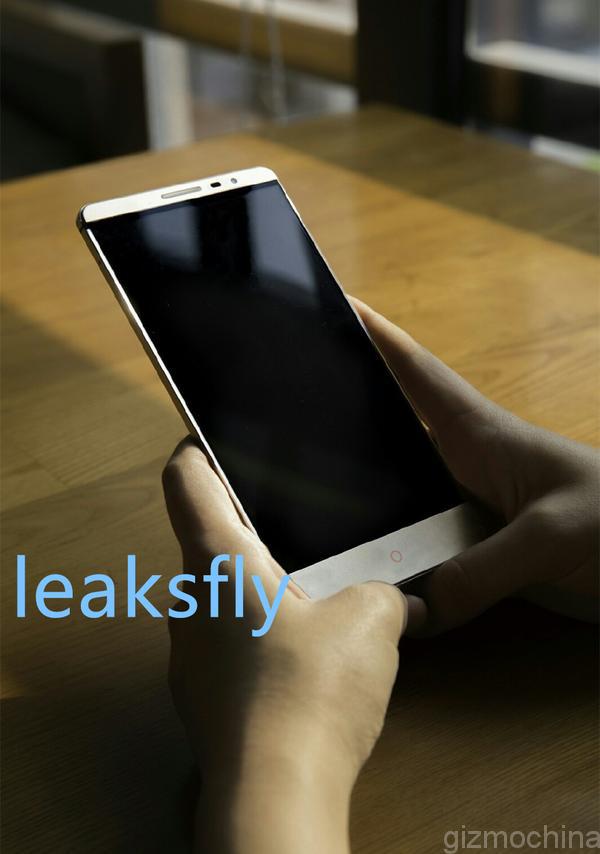 The latest leak from leaksfly reveals that the ZTE Nubia Z9 may have a different design than what we expected. A few days back, the same source leaked a series of pictures claiming to be of the Z9. That device had a similar design as the ZTE Nubia Z9 Max that the company showed off at MWC 2015. However, the latest pictures from leaksfly reveal a totally different design.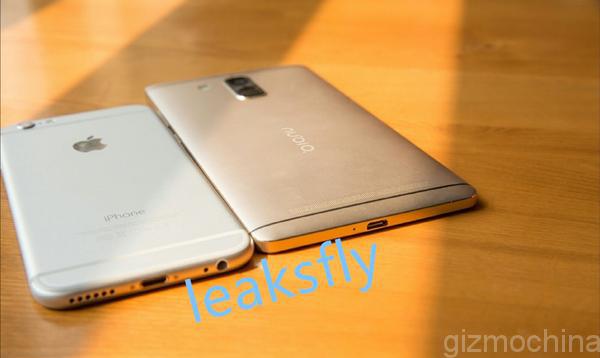 The edges are now smoother and the device looks like it may have taken some inspiration from Huawei's metal Huawei Ascend Mate 7. This is actually a good thing since we all loved Mate 7's premium design. However, the device in the pictures looks much more thinner and smaller. It is said that the phone will come with a 5-inch+ display, and the image with the iPhone 6 besides the Z9 kind of confirms this rumor. Interestingly, the same image also gives us an idea of the slimness of the device as its almost as thin as the iPhone 6. In fact, if we look closer, it may even be a tad thinner.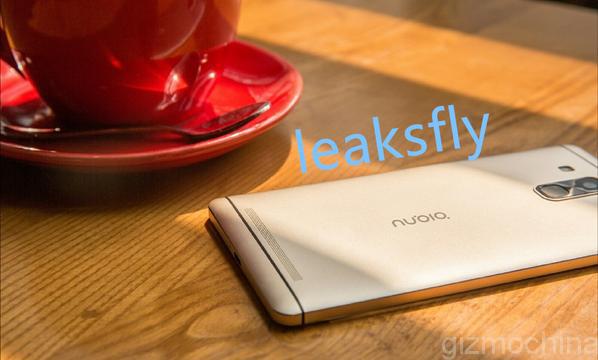 The back features a large sensor which is probably the rumored fingerprint sensor. On top, there is the camera unit and the LED flash besides it. At the middle lies the Nubia logo and around the bottom of the back is the speaker grill.
Coming to the front, the bezels are thin, but not as thin we saw in the previous images. The previous leak showed off an almost bezel-less display, but in this case, we can see the bezels clearly. The top portion, above the display is quite clean, however, the bottom part is thick, thanks to the physical capacitive buttons, instead of onscreen ones.
Overall, the device looks like its well built and premium. I personally like this one better than the ones leaked previously, but we are not quite sure which one is real for now.
As for the tech specs, the ZTE Nubia Z9 is expected to come with the fast Snapdragon 810 processor with 3GB RAM, 16MP rear camera and 5.5-inch full HD 1080p display.
So, which design did you like? The previous one without any bezels + glass design or this one with thin bezels but with a premium metal body?