Xiaomi confirms the new Xiaomi MiTV 3 launch in two different sizes on March 24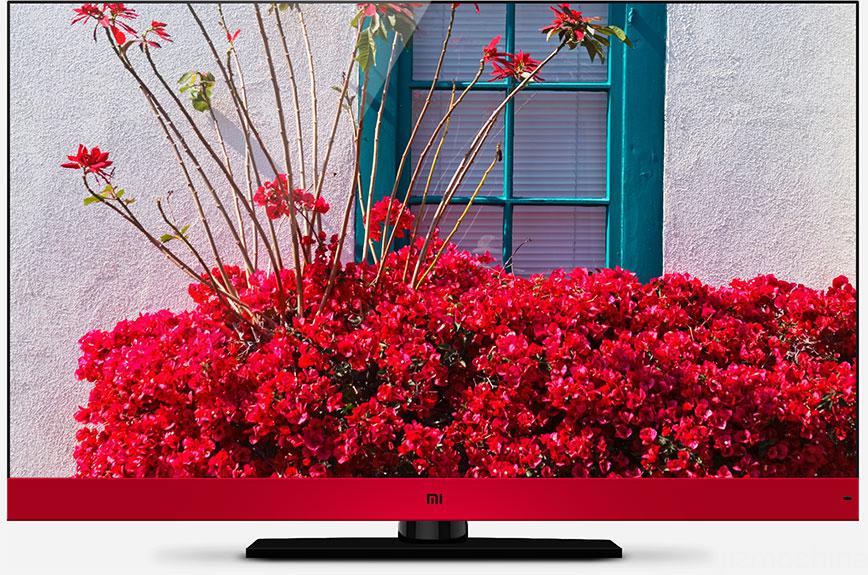 Yesterday, Lei Jun said that Xiaomi was going to unveil something exciting about its TV business today. As just as promised, the company took to Weibo to reveal some details about its upcoming Xiaomi TV 3 models.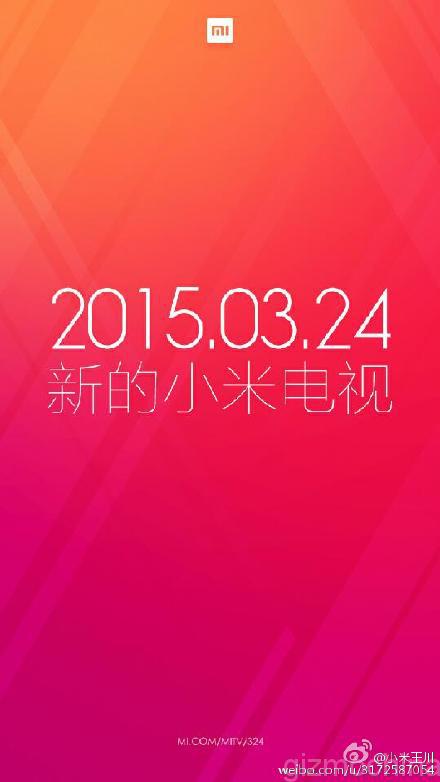 Unfortunately, we still have to wait for five more days to get to see the new Xiaomi MiTV 3 devices. So, today was just a confirmation of the event for the TV launch. The actual product will be announced on March 24.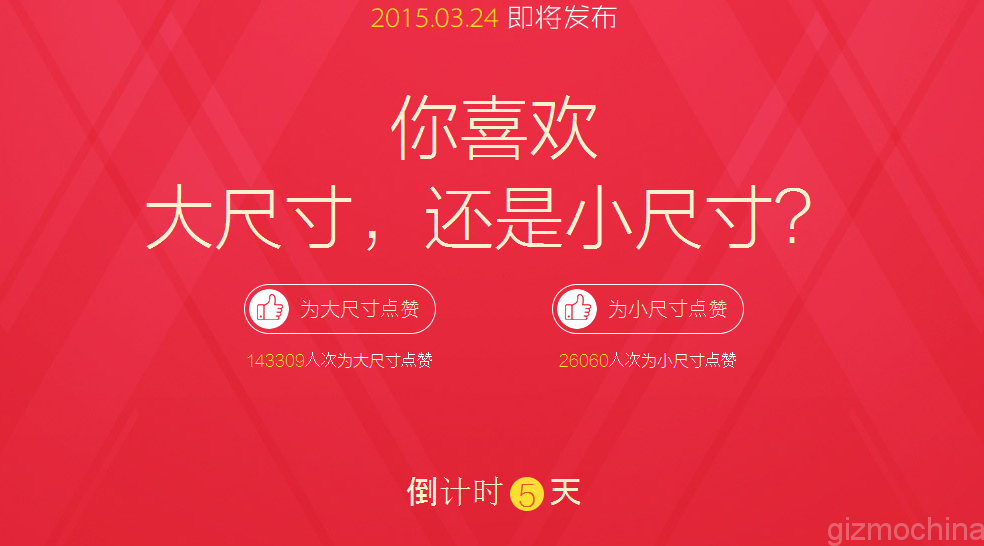 While the company didn't officially say that there will be two different sized models in the new generation lineup, the Xiaomi Mi TV page confirms this. On the dedicated page for the launch, Xiaomi asks its visitors which TV size do they like — big or small? And you have a like button below each option.
Naturally, we see that people prefer the large screen model. At the time of writing this article, large sized model had 143,309 likes while the smaller sized model had 26,060 likes. And this figure is only increasing every minute.
Anyways, the upcoming model is aptly named as the Xiaomi MiTV 3 since we have two other existing models in the series. One is the 47-inch TV launched a while back, while the other one is the 49-inch 4K MiTV 2 which was announced back in 2014.

Given that a few weeks back, we spotted a Xiaomi TV with the model number L55M2-AA, we have an idea about the size of the large screen model. So, one would most likely be of 55-inches while the other could be an improved version of the MiTV 2 measuring 49-inches. Naturally, since these models will likely replace the previous ones, expect at least 4K resolution on both the large and small screen TVs. Also, expect the overall configuration, appearance, and sound quality on these devices to be much better than previous generations.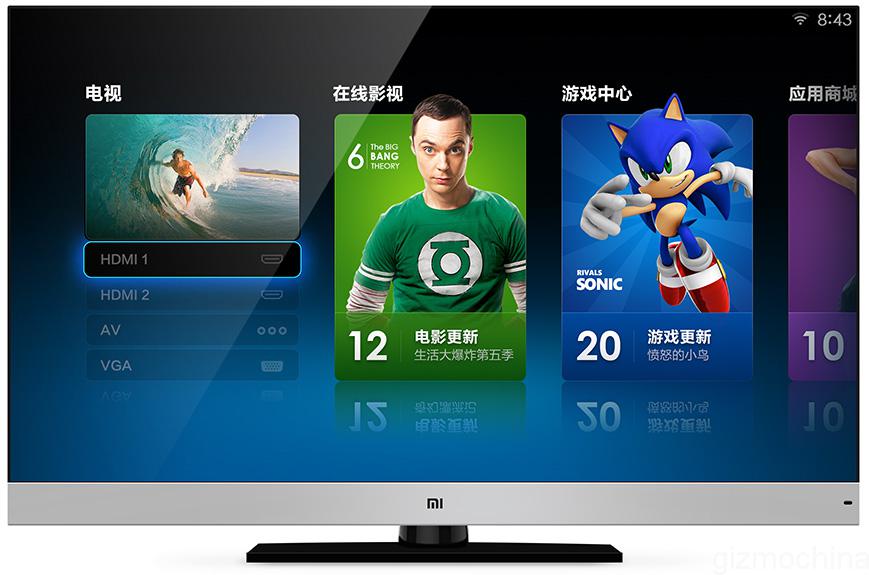 The previous generation MiTV 2 was priced around $650, so the new models too could retail around this figure. Of course, the large screen 55-inch model may cost a bit more, but it will still be a lot cheaper than most other 4K TVs out there.
So, the count down begins! Just five days to go for another exciting product from Xiaomi.