The First Live Leak of OxygenOS on OnePlus One
Some time ago we reported that OnePlus was planning to unveil its own OS. In this regard, it was even said that the company hired the whole IUNI OS team in December.
The company unveiled the name of the new ROM recently and it will be called as the OnePlus OxygenOS. While we are eagerly waiting to see what the company has in store for us on March 27th as the ROM is said to be ready to be flashed into devices, we have received a new leak which shows some of the design elements of the new OxygenOS on the OnePlus One running in real life scenario.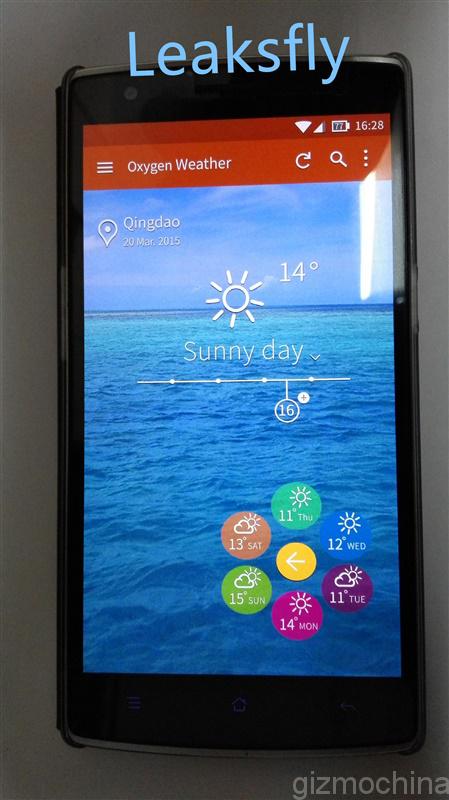 From the pictures, it looks like the company will focus on a flat UI design and has integrated the Android Lolipop design language very well. The icons are rounded in shape and spot different colours in this Oxygen App UI. Also, the thermometer seems to spot a nice flat and simple design, which kind of depict a classic thermometer.
All in all, the official release of the Oxygen OS is approaching fast. This picture proves that it may be a near final version. We will keep you posted on any news when the ROM is officially released. Stay tuned.