ZTE Nubia Z9 event invitations come with a tripod, 3 lenses and a metal frame!
Chinese companies are known to send out creative invitations for their product events and this time ZTE wowed its invite recipients by sending out heavy packages that not only contained the invite but a lot of other things which probably will turn out to be the accessories for the ZTE Nubia Z9 after its announced.
The package was almost the same as the one we saw before in leaked images. Inside, however was a big surprise! The package contains the the white colored invitation along with a number of other camera accessories. First you have the tripod as well as a metal frame for mounting (the smartphone?). Next up, there are three different camera lenses in the box, one fisheye, macro and 10x telephoto lens.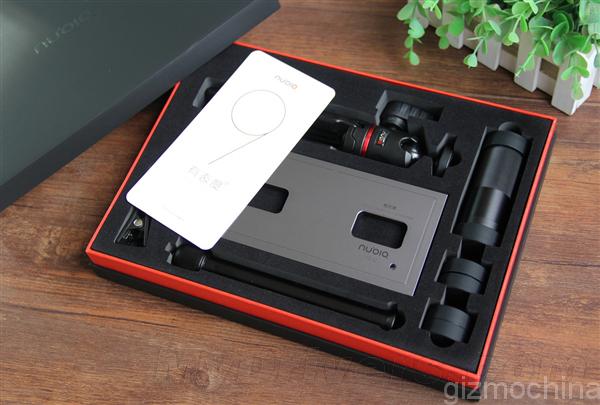 The invite clearly hints that the new ZTE Nubia Z9 will be a camera centric phone which may even accept accessories. We have already seen a glimpse of the capability of its rear shooter, thanks to a gif image posted by a famous actor in China. But it seems, we will have a lot more to talk about once the phone is officially announced in China on March 26.
So what do you think about this heavy invitation? Impressed?