Xiaomi competes five years on March 31, expect some exciting announcements soon!
Xiaomi will complete five years on March 31. Over this period, this Chinese company has managed to accomplish something that many couldn't even in twice the time. The company started slowly, focusing on the best consumer experience with limited number of products but now, it looks like Xiaomi is accelerating its pace.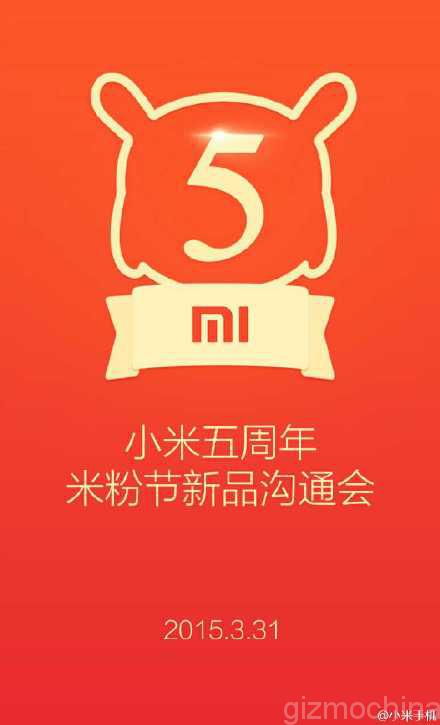 This year itself we saw a number of new releases, including the flagship high-end lineup, the Xiaomi Mi Note series. And to celebrate the success of the company in the past five years, we may see some exciting product launches on March 31.
In the past few weeks, there have been multiple leaks which suggested that Xiaomi was working on another Snapdragon 810 powered Mi Note device called as the Xiaomi Mi Note Plus. So, we could see this powerful device next Tuesday.
Another possible announcement could be the large screen Xiaomi TV2. The company had confirmed earlier that it will have two models to offer in its new TV lineup, but yesterday at the official launch, we saw just one. While the features and the 1999 Yuan price tag makes it a steal, we were disappointed as we didn't see the rumored 55-inch large screen model. So, this is another product that we can expect to see at the company's five year anniversary.
As mentioned above, Xiaomi has gradually increased its pace of new releases. So we may see more than one announcement to celebrate the milestone. Other possible announcements could be the Xiaomi Redmi Note 2 or a new MiPad tablet or even the recently leaked 2GB RAM variant of the Xiaomi Mi4.
Anyways, we are just a week away from this event, so lets keep our fingers crossed and hope we see something exciting on March 31.