Redmi 2A benchmarks – Unbelievable results for a 599 yuan phone
Redmi 2A was showcased today in China with a price tag of just 599yuan / 96$. The price is very near to Redmi 1 which makes it a great buy. It has all the features of Redmi 2 but with better performance and built.
Specifically, Xiaomi Redmi 2A follows most design and configuration of Redmi 2, but the processor is changed from Snapdragon 410 to domestic LC1860, while the five-mode baseband is replaced to three-mode baseband.
LC1860 processor has a 4 + 1 core Cortex-A7 architecture, clocked at 1.5GHz, GPU for Mali-T628 MP2, theoretically CPU performance has decreased from Snapdragon 410, but GPU should have won.
When the Redmi 2A ws tested,It ran into 23351 points , and in our previous tests , Redmi 2 hardly crossed 20,000.
Redmi 2A is better than its sequel in every aspect except RAM management.
Of course, one can't run a benchmark and determine the overall quality of a mobile phone, as Qualcomm's platform stability, maturity and other aspects of the baseband should be better than the LC1860 platform.
Here are the pictures of the benchmark Results.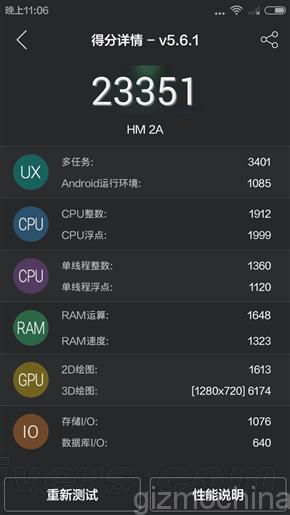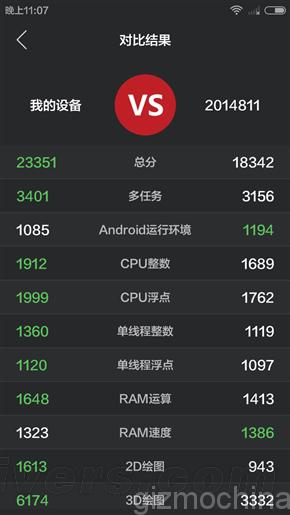 Do let us know what you think about it in the comment section below.