This could be our first look at the bezelless ZTE Nubia Z9
Back when ZTE announced its ZTE Nubia Z9 Max and Mini models on March 26, the company said nothing about its premium ZTE Nubia Z9 flagship model. This naturally led to many believing that this year we may not see this flagship smartphone.
However, to our surprise, the General Manager of Nubia smartphones, Li Fei said yesterday that ZTE Nubia Z9 is real and it will be bezelless. Yes, he has officially confirmed that the phone will have no borders.
Today, we have come across a picture which could be our first look at the bezelless Nubia smartphone. The pictures reveal extremely thin bezels, and its so thin that we can call it bezelless. The screen to body ratio is impressive and the display reaches out to edges on the sides.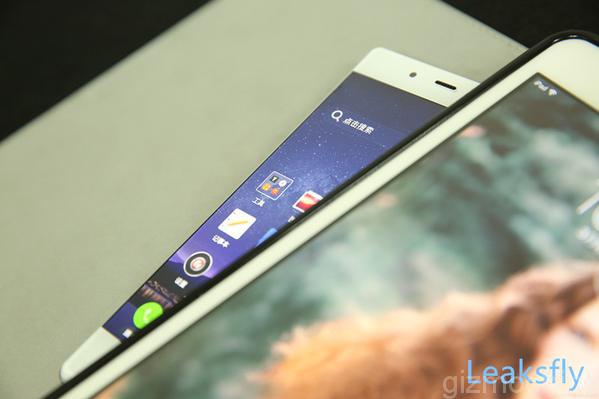 Making a bezelless display is never an easy task and Ni Fei had said earlier that the architecture, screen alignment and sealing technologies are not readily available as of yet. However, now that he has confirmed the existence of the device, the company may have overcome those challenges by now.
Anyways, it looks like all major manufacturers, including ones from China are keen on releasing a new bezelless smartphone. So, its only a matter of time, we start seeing bezelless phones in the market.