Xiaomi Unveils A Night Vision Edition Of The Xiaomi Yi Camera, Costs 149 Yuan
A few months back, Xiaomi surprised everyone by unveiling a super cheap camera called as the Xiaomi Yi Camera. The device was aimed to compete with the likes of GoPros, but at a much cheaper price tag.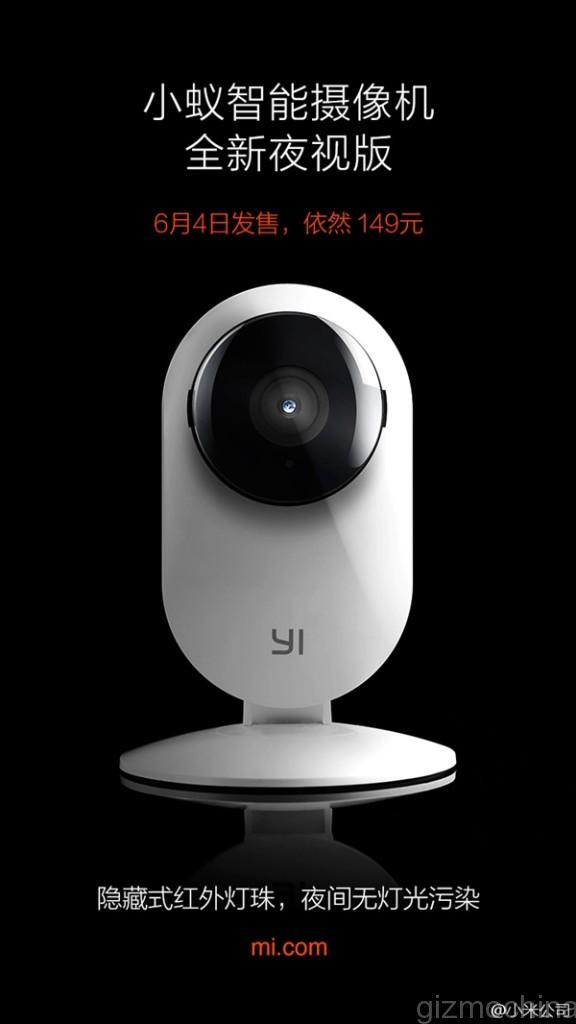 Now, the company has released a brand new edition of the Xiaomi Yi Camera, called as the Night Vision Edition. The new camera will be capable of taking clear pictures even at night thanks to its 940mm infrared camera sensor. The device will not flash any light while taking pictures which means others won't be disturbed by the camera.
As for the design, the company decided to go with the exact same body as the Yi camera, so there are hardly any differences between the two. Only the infrared sensor is an addition, and you can get this edition for just 149 Yuan ($25). This is the same as the launch price of the Yi Camera. As for the regular Xiaomi Yi Camera, it is now available for just 129 Yuan ($21). But its actually hard to get hold of the device at this price because the device is in short supply.
The Xiaomi Yi Camera Night Vision Edition will go on sale from June 4 via the company's official store.