Higher-End OnePlus Two Version Spotted On GeekBench With 4GB RAM
Remember back in May, we came across One A2001 model which was most likely the OnePlus Two flagship. Just moments after three new models (A2001, A2003 & A2005) were found on the Bluetooth SIG website, the second model, namely A2003 hit GeekBench website, revealing a few details about the device in question.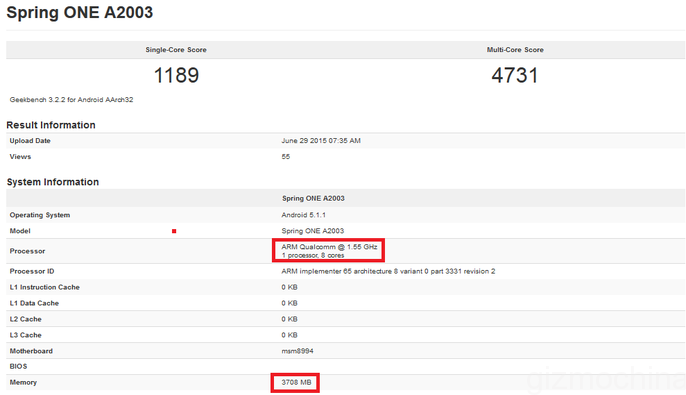 The One A2003 came with octa-core Qualcomm processor (which is going to be Snapdragon 810) clocked at 1.55GHz. As you can see, the clock speed has been reduced to a great extent during this test, either because this is a prototype model or to avoid overheating issues. Even the Snapdragon 810 v2.1 is being accused of overheating, so OnePlus will have to be careful to avoid such issues in its new flagship. The company will most likely increase the clock speed to around 2.0GHz for the ideal performance.
Along with the chipset, the phone also comes with 4GB of RAM as opposed to the 3GB found on the A2001 handset. So, this one's probably the higher-end OnePlus Two model. We still don't know what to expect from the One A2005 model, but we hope to get more details pretty soon.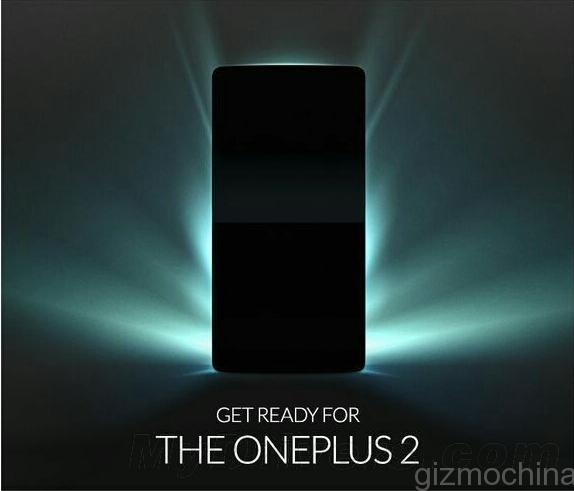 As of now, we know that there will be Snapdragon 810 v2.1 chipset inside OnePlus Two, along with an all metal body, USB Type-C port and fingerprint recognition that's reportedly faster than Touch ID. The company is expected to reveal the handset on July 27, which is still three weeks away. So, until then, stay tuned for more details.
Unfortunately, you still need invites to purchase the device, but the company says its going to be in greater number this time.