Snapdragon 820 Spotted On GeekBench With Four Custom Kryo Cores
Qualcomm would be in a hurry to release its latest chipset since its current Snapdragon 810 chip is in all sorts of trouble. The company had earlier confirmed that its new chip will be the Snapdragon 820 and since then, we have been patiently waiting for some concrete details about the SoC.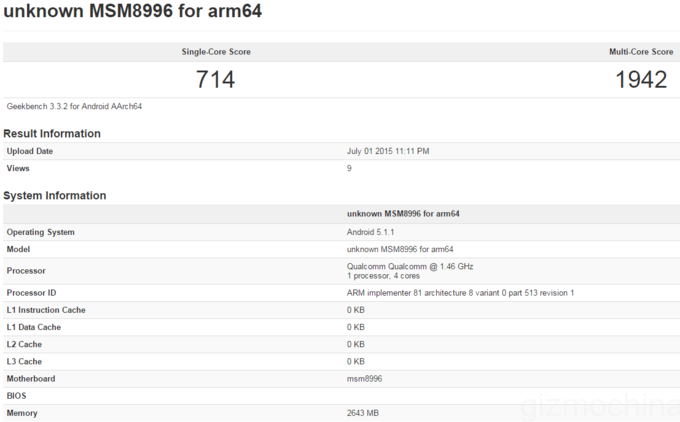 At the end of last month, a Geekbench test revealed some of the specifications of the Snapdragon 820 and earlier today, we came across another Geekbench listing which shows that the chip will come with four cores instead of eight.
Yes, unlike Mediatek, which is aiming to release its 10-core beast (Helio X20) in the coming months, Qualcomm is reportedly concentrating on individual core performance rather than increasing the number. So, the Snapdragon 820 chipset that we may see later this year could be a quad-core chipset.
The test results reveal that the device was running Snapdragon 820 at 1.46GHz clock speed which is way lower than what we will see in the final product. It is said that the chip will be built using Samsung's 14nm process and will be clocked at 3.0GHz when its released publicly. So, this could be just an initial test of performance.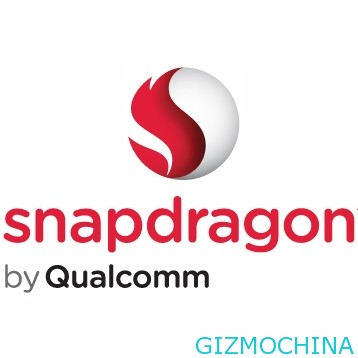 The device running this chip had 3GB RAM on board, but with such low clock speeds, the results are less than impressive. In the single core test, this Snapdragon 820 version scored 714 and in the multi-score test around 1942, which is way below other flagship chips like Samsung's Exynos 7420.
But given the fact that Qualcomm is reportedly using custom Kryo cores instead of stock ones from ARM along with the much better 14nm manufacturing process, the final version of Snapdragon 820 should definitely be impressive.
Also, we have already seen the Qualcomm Snapdragon 620 chipset in another leak which showed that it will boast of superior performance than most other rival chipsets. So, the much higher-end Snapdragon 820 chipset should definitely be more powerful than 620.
Anyways, we are sure that we will see more information about Snapdragon 820 in the coming days, so stay tuned.