ZUK Z1 Will Be One Of The First Smartphones To Come With USB Type-C 3.0 Port
A couple of days back, we reported that Lenovo's sub brand, ZUK will be unveiling its ZUK Z1 smartphone with the new USB Type-C port. If you are an avid tech follower, you would know that the Z1 isn't the first smartphone to come with this new port. We have already seen it in a couple of devices like the LeTV series. In fact, most upcoming flagships like the OnePlus Two will come with this port.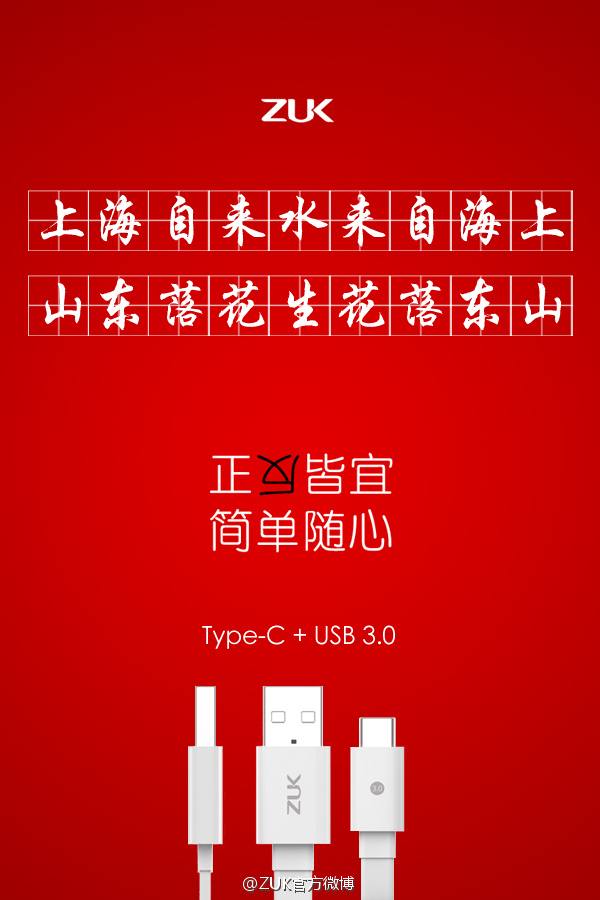 However, if you think that the USB Type-C on these devices and ZUK Z1 will be same, then you have been mistaken. Earlier today, ZUK CEO said that although in looks the USB port on LeTV phones and ZUK Z1 will be similar, internally, the specs are a bit different. The USB Type-C port inside the ZUK Z1 will be of USB 3.0 specification instead of the traditional and slower 2.0 specification. This would make it the first smartphone with a USB Type-C 3.0 port.
The new USB 3.0 specifications brings a lot of advantages. First of all, it increases the transfer speed to a great extent. Instead of the slow 280Mbps theoretical transfer rate, in the new USB 3.0, users can transfer at rates as fast as 5Gbps. Further, the port will support 3A current which means it will come with fast charging tech.
Other specs of the ZUK Z1 are also pretty impressive. The phone is said to come with 4G LTE network connectivity, with support for all the three major carriers in China. There will be a fingerprint sensor on board along with a large 4000mAh + battery. This will make it one of the few flagships who can boast of such a large battery.
Overall, it looks like ZUK Z1 will be a powerful device with the latest tech from the industry. We are still not sure about the launch period, but expect it before the end of this year.
Stay tuned for more details.