Redmi Note 2 Could Debut Alongside MIUI 7 On Aug 13, Expected To Be Priced At 799 Yuan
Xiaomi has confirmed that they will be releasing the next version of its MIUI ROM on Aug 13. From the teasers, it looks like the company may even launch a smartphone alongside the new version, and the most probably candidate is the Redmi Note 2 model. Its about time to see the new Redmi Note model and the MIUI launch will be a good platform to debut the company's latest mid-range phablet.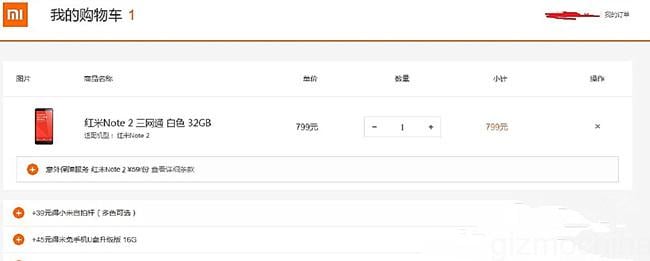 Now, it looks like the pricing of the Redmi Note 2 has been leaked online. A picture shows that the new Redmi Note 2 model will be priced at 799 Yuan for the 32GB storage variant. If this turns out to be true, we could see the 16GB storage variant at around 699 Yuan. This is much lower than the price tag of the original Redmi Note model. However, given that Meizu's M2 Note retails around this price, it wouldn't be surprising to see Xiaomi price its new model aggressively.
We expect the new Redmi Note 2 model to come with a 5.5-inch full HD 1080p display with octa-core processor clocked at 2GHz (probably MT6795) and 2GB RAM. There will be a 3020mAh battery on board, similar to the original model's capacity along with 13MP + 5MP cameras. The phone should run on the new MIUI 7 OS based on Android 5.0 Lollipop version.
JD already has a page where the Redmi Note is listed as going on pre-order from August 16. So, it looks like we will most likely see this particular model in a few days time. As for the pricing, if the specs are anything close to what we mentioned above, especially MT6795, it will be hard for Xiaomi to price it for just 799 Yuan. Thankfully, we don't have to wait for too long to get official details since the launch is on Aug 13.
What do you think, could Xiaomi price the new Redmi Note 2 at just 799 Yuan?