Meizu Working On A High-End Glass + Metal Flagship For Second Half Launch?
Remember, a few days back we reported that Meizu had decided to abandon the MX5 Pro flagship. In that article, we had also said that the company was going to focus on a true high-end flagship. Now, it looks like we have some initial information about that device.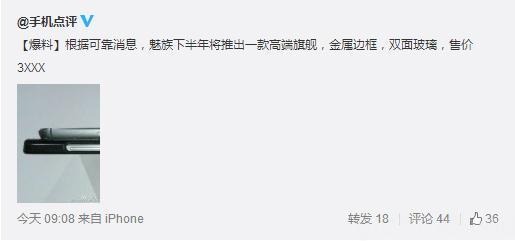 Early morning today, a new leak said that Meziu was working on a high-end flagship with a glass + metal body. It also said that the company will launch this new phone in the second half of this year. Remember, VP Li Nan had said that he couldn't say for sure when they would release this new device? Well, now we have some idea. Also, at that time he added that although the device was under development already, usually a product requires around 8 month of development time till it can be finally released in the market. We hope that Meizu gets enough development time to unveil the new flagship this year itself, as all other major launches are already over.
Another interesting piece of information from this new leak is the possible pricing. It is said that the new Meizu flagship could retail for more than 3000 Yuan, which will be much more than the company's traditional pricing. So, even if the phone is high-end, we will have to wait and see if customers are willing to shell out such an amount for a Meizu device.
What do you think? Will you spend more than 3000 Yuan ($483) for a capable high-end Meizu device?