ZTE Axon Wins User Experience Gold Award at IFA 2015 In Berlin
ZTE made a big move internationally this year with its brand new Axon flagship. Even before launching Axon in China, the company released it in US. The company has different versions for different regions. The recently showcased Axon Elite version will be the international variant that will be available for purchase in a number of emerging markets in Europe and Asia-Pacific.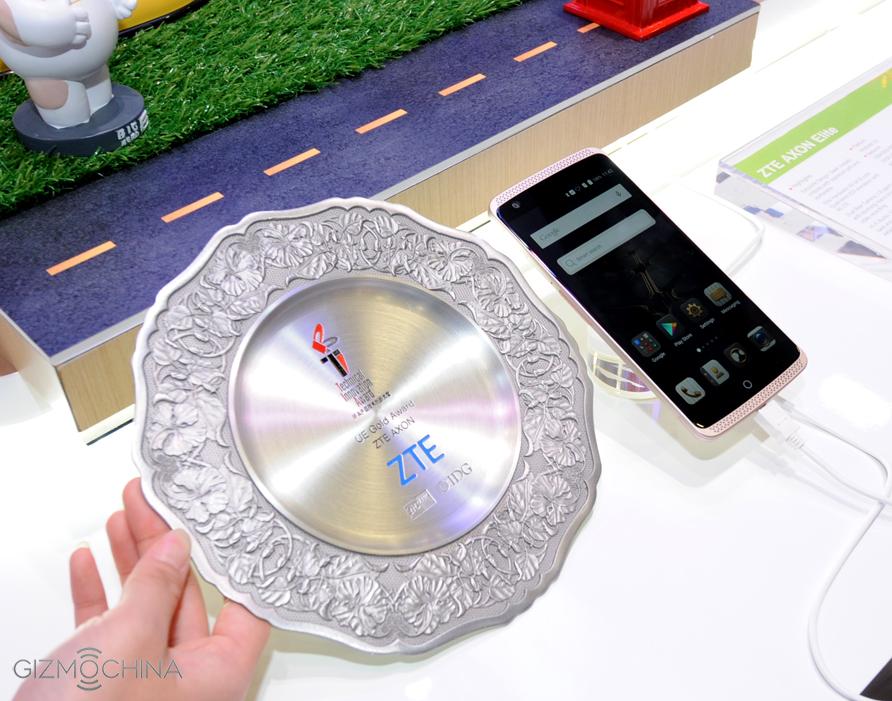 ZTE Axon combines good looks, powerful hardware and affordable pricing in one device, which is why the phone was awarded the 'User Experience Gold Award' by IDG and German Industry and Commerce Ltd. at IFA 2015 in Berlin. The award comes in the category of Product Technical Innovation Award and ZTE is the only Chinese smartphone manufacturer to receive such an award.
"We are both honored and excited to receive this award for Axon, our new global flagship smartphone," said Adam Zeng, CEO, ZTE Mobile Device. "Axon represents an unprecedented effort on ZTE's part to truly put the consumer at the heart of our product development. Today's award is great recognition of this effort, and we will continue to take user experience to new and unexplored heights with future iterations of Axon."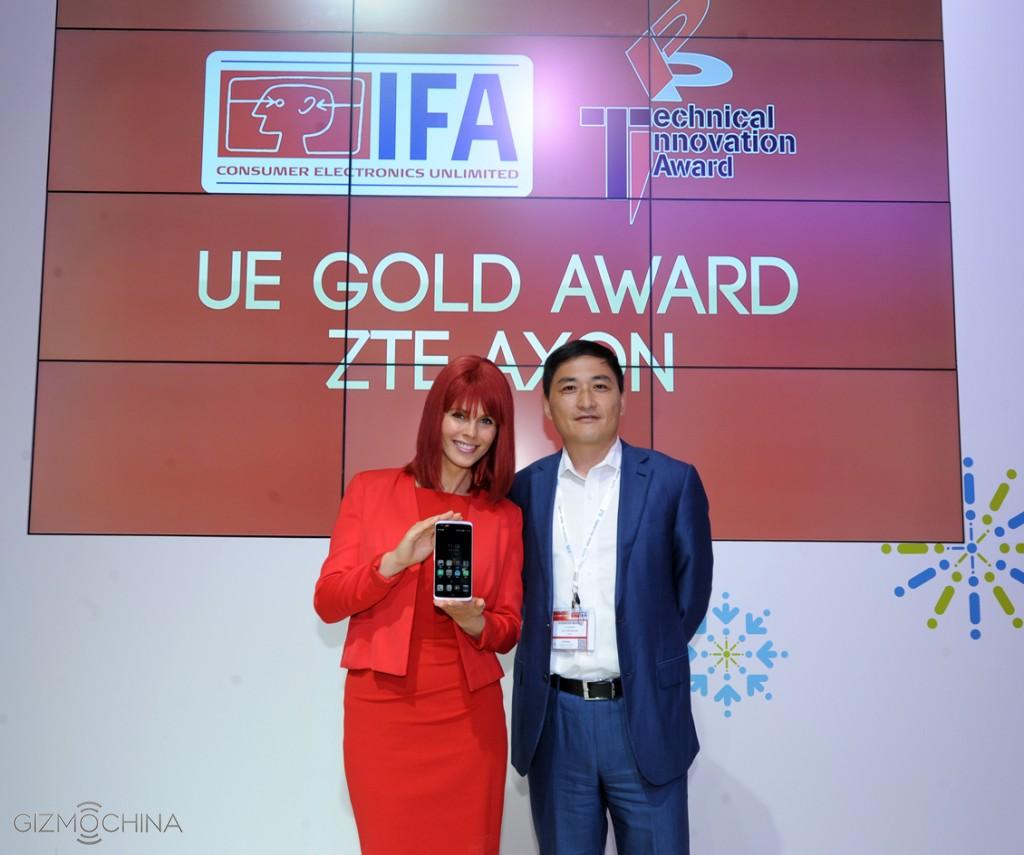 As we have previously reported, the ZTE Axon is definitely a value for money device. You can check out our review for more information about the device. Apart from the impressive specs on board, the international and Chinese variant of the Axon is the world's first smartphone with three different biometric identification options. You can secure the device with fingerprint, voice control and eye-scan. What's more, these models are also one of the first ones to feature Corning's Antimicrobial Gorilla Glass.
So, what do you think about the ZTE Axon. Do you think the Axon phone will help this Chinese giant achieve success internationally?