Leeline WT10 Rugged 10.1″ Windows 8.1/Android 4.4 Hybrid Tablet
Leeline a major player in the rugged handheld device industry, started promoting a new Rugged Windows 8.1/Android 4.4 Dual-Booting 10.1″ Tablet, dubbing it the "Perfect Outdoor Companion". This is interesting for various different reasons. Firstly, this is one of very few tablets that can dual-boot Windows alongside with Android. Secondly, it is waterproof, dustproof, and shockproof, which adds the Leeline to the very few tablets in this category.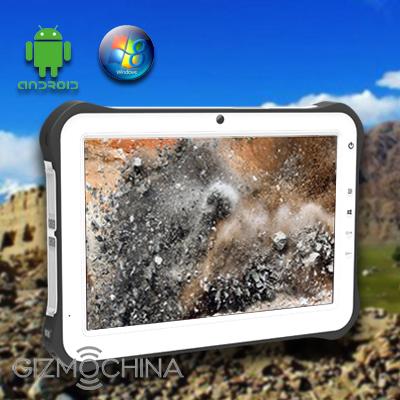 Internally the leeline wt10 is powered by an Intel Quad-Core processor, 2GB RAM, 32 GB Internal storage with 64GB and 128GB options available, has 3G support, has a user removable battery, a Stylus, multi-function docking, and the MIL-810G US and IP65 rated waterproof and Dustproof casing.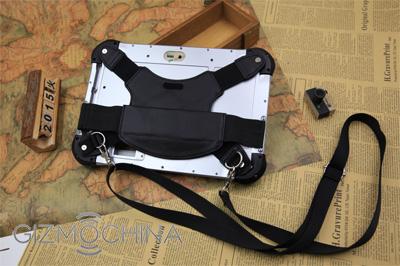 There's more, this tablet has Multi-module covers, which add functions like WIFI, Blutwooth, GPS, Code Scanner, Biometric-Scanner, and RFID/NFC.
Display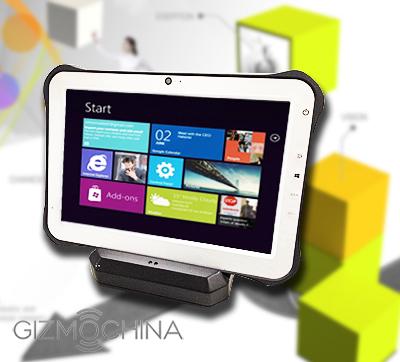 The Leeline WT10 has a 10.1″ Display which has a resolution of 1280*800 and is a 'High Brightness' display. The display is protected by the Third Generation of Corning's Gorilla Glass which brings more ruggedness to the table.
Thickness?
With all the features, one should think the tablet would be as thick as an Encyclopedia, and one can't be more wrong. The whole tablet only is 22mm in thickness and weighs around 1KG and has a back-splint design, for one handed operation.
Ruggedness meets Military Standards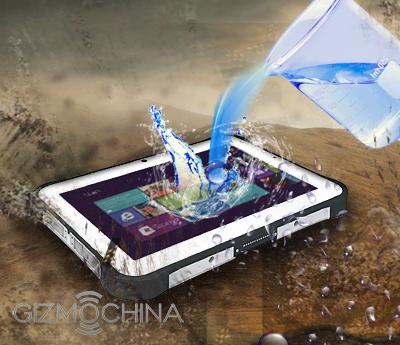 The Leeline WT10 has MIL-STD 810G and IP65 standard ratings which makes it really tough to break. With heady-duty plastic on all the four sides, it protects the tablet from un-intentional or intentional drops. All the ports like the Headphone port, or the Charger port are completely covered and waterproof as well. The tablet is also tolerant to extreme temperatures.
Multi Module
This is where things get interesting, the Leeline WT10 supports 1D/2D barcode scanning, NFC, RFID, Fingerprint reading, GPS and more. The support for these features makes the tablet more attractive to Logistics, Warehouse Management, Payment Gateways, Security authorization etc.
HUGE battery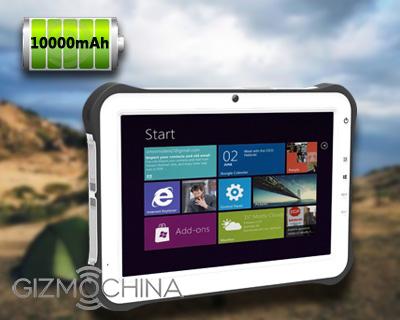 The WT10 has a user-removable 10,000 mAh Battery, which can provide 8+ hours of On-Screen time. The removable battery means that the operation of the Tablet never stops, which again, makes this tablet more attractive to Logistics or Security Firms.
Multitude of Accessories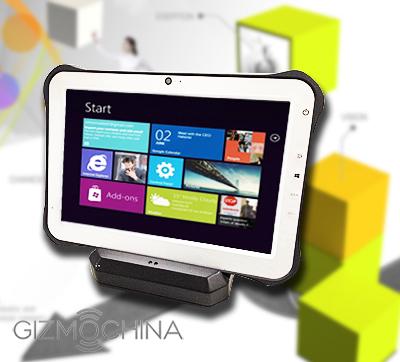 Improved hand-splind design makes it very comfortable to hold the tablet for long sessions. The back section of the Tablet has a magnetic attachment area which can be used to attach a Keyboard or a rechargeable case, which adds ports like RJ45 for networking or USB ports for data transfer. There is also a I12 capacitive stylus which is an added bonus.
Testing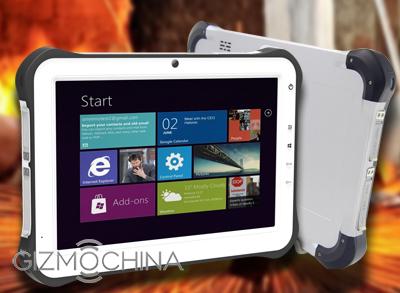 The Leeline WT10 rugged windows tablet has undergone a series of toughness and durability tests, including High and Low temperature test, Key life test, Surface retention test, Plugs and Ports test, Vibration test, Shock test, Tension Tension test, Drop test, and Performance test.
About the Company
Leeline is a rugged handheld device company. The rugged Smartphone and tablets are some of their main products.
To know more, visit: http://www.leeline-cctv.com
Follow at:
Leeline Twitter: http://www.twitter.com/leelinetech
Leeline Facebook: https://www.facebook.com/leelineruggedtabletpc
Leeline Pinterest: https://www.pinterest.com/leelinetech/
Media Contact
Company Name: Leeline Technology
Contact Person: Sharline
Email: [email protected]
Phone: +8613986152456
Country: China
Website: http://www.leeline-cctv.com