Huawei Working On A New Phablet With Stylus To Take On The Galaxy Note 5?
There's no denying in the fact that people love phablets. Although initially, not everyone was convinced that a super sized smartphone was the solution to all problems, the tremendous success of the large screen phones like the Samsung Galaxy Note series and the iPhone 6 Plus just proves this point. We have seen the number of phablets increase in the past couple of years, and it is said that the figure is only going to increase further in the coming years. So, its not surprising that almost every manufacturer has a phablet in their smartphone lineup.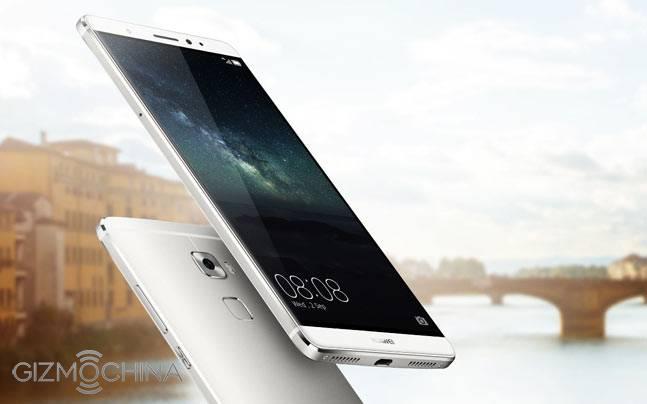 A few months back, Yu Chengdong the CEO of Huawei said that the company aimed big, and was looking to compete with the likes of Samsung and Apple. Unlike other Chinese manufacturers who are competing to get a share of the mid-range and low-end market, Huawei has already said that it aims to take a piece of the premium segment. The recently announced Huawei Mate S does confirm the company's intentions, but a new leak reveals that the company is preparing itself for something even bigger.
According to a report from South Korea, Huawei is said to be working on a new phablet that would directly compete with Samsung's Galaxy Note 5 flagship. What's more, since the display size is going to be big, Huawei is reportedly talking with different stylus manufacturers for its new phone. In fact, this Chinese company is said to have already contacted Wacom for developing the stylus for its new device, but due to reasons unmentioned in the report, the deal didn't quite work out. So, Huawei seems to have partnered with another Stylus manufacturer for competing with Wacom's products. While there could be many reasons for the deal not working out with Wacom, the fact that Samsung owns a piece of the company could have affected the decision.
Anyways, we can see that Huawei is slowly and steadily making its mark in the premium segment. The Huawei Mate S is a worthy device and this Samsung Galaxy Note competitor, (is it the rumored Huawei Mate 8?) with a stylus could be another hit too. For this to work out, the new Huawei device should be powerful (Kirin 950?) as well as feature rich.
Since we have very little information about this new flagship, lets wait and watch what Huawei has in store for us in the coming months.