Xiaomi Mi Note Pro Gets Android 5.1.1 Lollipop
Xiaomi Mi Note Pro users were in for a surprise today morning. The company reportedly upgraded the kernel on their devices to the new Android 5.1.1 Lollipop. However, the update was rolled out to only those who were using the closed beta ROM.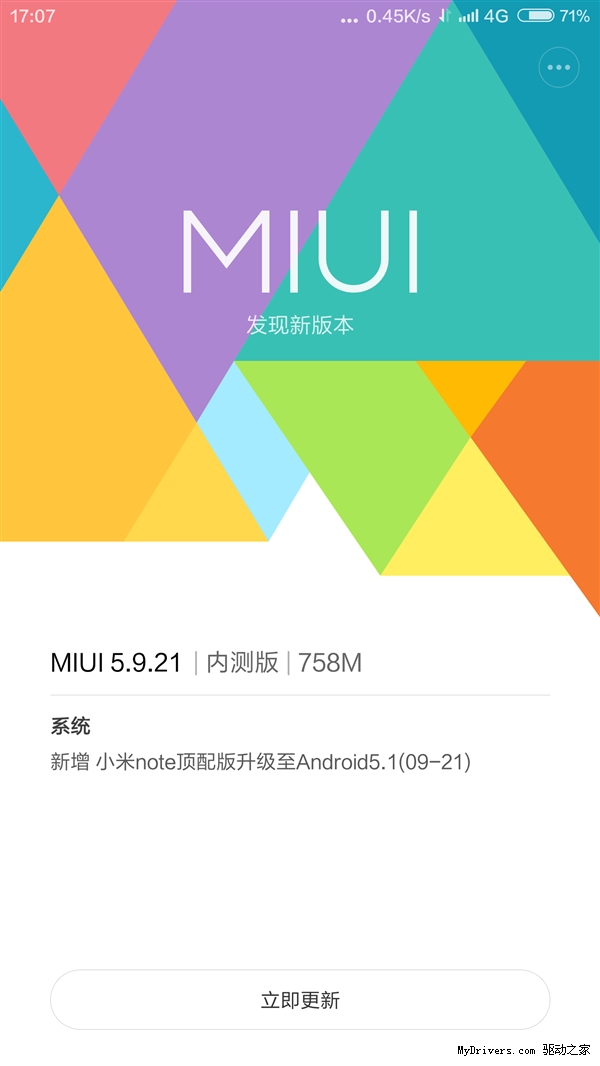 So, if you are still using the stable version, you can only expect the update after a while. But since the select beta ROM users have already received the update, those who are using the developer ROM should also get the upgrade pretty soon.
The new MIUI 7 OS comes with a number of interesting features which we have detailed here. Although its similar to the older version in terms of looks, feature wise, there's a lot upgrades that you enjoy. The Chinese Xiaomi Mi Note Pro users reported that the update was around 758MB in size. So, if you are one of the lucky beta users who has received the update prompt, make sure that you are connected to a strong Wi-Fi before updating. Also, like always we would like to advise to keep at least 50% charge on your device before starting the upgrade process.