UMi Zero 2 To Feature 4GB of RAM & Helio X20?
Although we had heard a few rumors about the upcoming UMi Zero flagship a few weeks back, recently, there hasn't been much news about this device. However, earlier today, we came across another piece of information about the UMi Zero 2 flagship. It is said that the device will come with 4GB of RAM on board, which if true, will be a first for a UMi smartphone.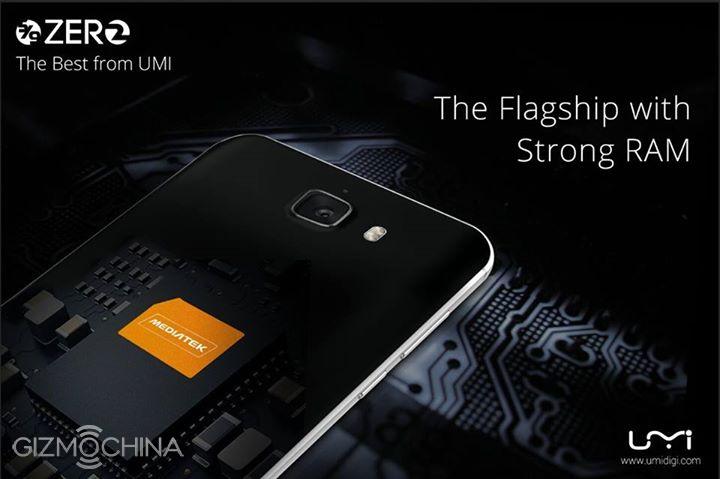 In fact, even today, there aren't many 4GB RAM phones in the market. If this does turn out to be true, UMi will join the ranks of the few premium smartphone makers who have released such a device. This much amount of RAM means you no longer have to worry about lag during multi-tasking as it will handle any task thrown at it with ease.
As for the processor, the UMi Zero 2 will reportedly come with a Helio X series chipset. Given that the company is adding 4GB RAM inside, its likely that the phone will feature the deca-core Helio X20 chipset for maximum performance. However, this may drive up the cost unnecessarily, and hence, the company may decide to settle with the MT6795 Helio X10 octa-core chip. Even this processor is quite capable of powering flagship devices, so it won't be disappointing to see it inside the Zero 2.
UMi seems to be making a smart decision by using the Helio X series processor instead of Snapdragon 810. Despite the claims from Qualcomm, Snapdragon 810 is still believed to overheat when used for a long time. As a result, this chip has often been the target of consumer criticism. So, using the powerful Helio X series chip (either X10 or X20) seems to be the right decision at the moment.
As per the previous rumors, UMi could be working on two variants of the flagship UMi Zero 2, one with the dual display and another with a real leather back cover, like the one on the LG G4. The phone will reportedly come with a 5.2-inch QHD panel, 20MP camera and the new USB Type-C port.
Unfortunately, we have no further information about the UMi Zero 2 at the moment, but we will keep you guys updated with new details in the coming weeks.