Xiaomi Mi5 Specs leaked in detail, rumored to feature Snapdragon 820
Now that the Xiaomi Mi4C is officially announced and out of the picture, all our heads are turned towards the next product launch from Xiaomi. Unless the company plans to unveil a new lineup, the next smartphone launch should very well be of the Xiaomi Mi5. Its been more than a year since we first saw the Mi4 flagship and it is expected that the company will announce its next generation version sometime before the end of this year.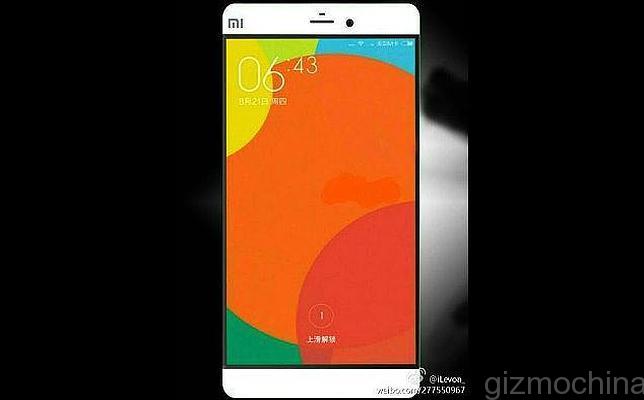 We have already heard a lot about this upcoming handset, most of them claiming that it will come with Qualcomm's new Snapdragon 820 chipset on board. Earlier today, another leak seems to build on these speculations, by revealing most of the configuration of the device.

According to leaksfly, the Xiaomi Mi5 will come with the Snapdragon 820 on board. It will be the first smartphone in the market with this chip on board. We have already heard that the Mi5 will debut the new Qualcomm chipset, so lets wait and see if that's the case. As for the display, there will be a 5.2-inch 1080p FHD screen. The phone will come with 4GB of RAM and 16GB / 32GB internal storage. At the back, you can expect a 16MP camera, while up front, there should be an 8MP shooter. Other features include Hi-Fi audio chip and Android 5.1.1 OS. Unfortunately, the leak didn't say anything about the pricing of the device, but given Xiaomi's track record, it should definitely be competitive. You can expect a launch sometime in November.
Well, the specs are more or less in line with what we expect from a new flagship by the end of 2015. However, what's interesting is that Qualcomm had hinted earlier that Snapdragon 820 powered smartphones will only start shipping by first quarter of 2016. So, if Xiaomi announces the new Mi5 in November, we will have to see if it really comes with Snapdragon 820 on board.
Stay tuned for more details.
Meanwhile, let us know what you think in the comments section below.