GearBest Super Sales with Huge Discounts! (Last Day today, Hurry Up!)
Most popular Chinese E-Commerce online store, Gearbest announced a Super Flash Sale from October 6 to October 8. All the products selling at flash sale event discounted at a huge margin. Highlight in this Flash sale event is the vast category of products.

They didn't stop with the famous flash sale products like Smartphone, Tablets etc. Gearbest expanded it to Remote Control Toys and Gadgets, Watches, Cameras, Computer and Network Accessories, Smart Home Equipment and Accessories, LED lights and Flashlights, Smartphones, Tablet PCs and Mobile Accessories. Along with this, Electronic Accessories for Car, Bike, and other automobiles are also added in the epic deals section.
How Gearbest Super Flash Sale Event working?
Totally 10 category of products added in this Flash sale.
Cellphones – Mostly Smartphones
Radio Control – Remote Control Toys and Equipment
Tablet PC – Phablets and Tablets
Watches – Smartwatches and Traditional and Modern Watches
Audio and Video – Action Cameras and Sports Cameras
Computer and Networking – Computer Accessories and Spare parts
SmartHome – Includes WiFi CCTV, Bluetooth Bulb, Robot Vacuum Cleaner, Security Alarm etc.
Mobile Accessories – Bluetooth, Earphones, Lens etc.
LED Light and Flashlight – Rechargeable Flashlights and LED lights
Epic Deals – Includes Bike, Car and Automobile accessories and Ethernet & Development boards.
From the first 9 categories, 2 products will be available for sale per day. For 3 days, totally 6 products will be available with a huge discount in this flash sale. Along with this, one special product will be announced in each of this categories with huge discount. From the 10th category Epic Deals, 3 Products will be available for sale per day.
Other than the 10 categories Gearbest added Super Flash Sale Special, which will announce one special product per day for flash sale at discounted price. The Two Flash sale per day aforementioned will be announced at 10.00 UTC and at 16.00 UTC every day.
But, the Flash sale is not over with this, All the 10 Categories having a "Bestselling Products at Hot Price" tab. It shows the best selling products with heavy discounts. To know the full details, you must take a look at Gearbest.com website.
Here is a short list of Products from Smartphone and Tablets Category.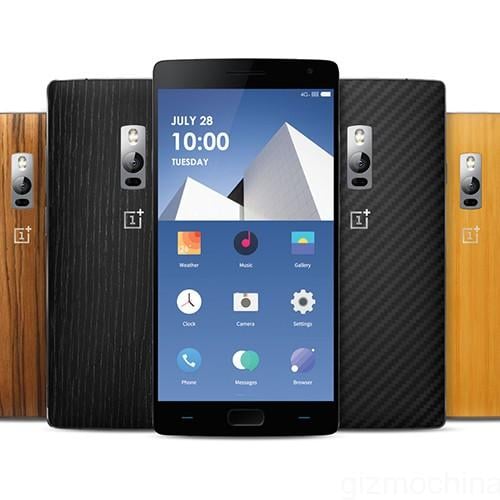 The OnePlus One is a flagship killer in the year 2014. The design is top notch, it has a Sandstone back cover. The company also reduced the weight of the device using the aluminum alloy in the body. The OnePlus 2 is a good mix of things from OnePlus One. The top end variant of OnePlus 2 features a 4GB RAM and is powered by Quad-core 2 GHz Cortex-A57. There is also 3GB RAM model available and features a Quad-core 1.5 GHz Cortex-A53. For graphics, the company packed an Adreno 430 GPU. The phone comes with 16/64GB storage and there's no microSD card slot. All things considered, I would personally pick this one up for myself and for friends as well.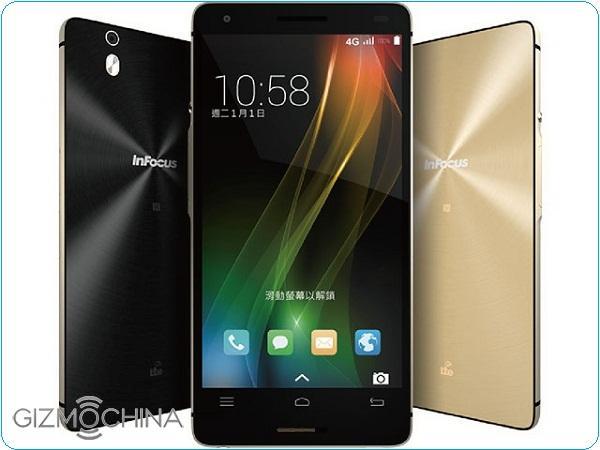 Sparking, Shining, Slimy and Awesome. This is how anyone can describe the Appearance of Infocus M810T. The Phablet comes with Aluminium Metal alloy frame with 6.99mm thick and protected by Corning Gorilla Glass 3. In the hands, the Phablet is very light and compact. On the left, we see Power button and Volume buttons while the right keeps 2 slots for SIM and micro SD Card.
Dooggee Y100 Pro 4G Phablet
Mlais M7 Plus 4G Phablet
Cubot X15 4G Phablet
Oukitel U8 Universe Tap 4G Phablet
Takee 1 Holographic 3G Phablet
Chuwi Hi8 Android + Windows 10 Tablet PC
Cube i7 Stylus Windows 10 Tablet
Chuwi Vi7 – 7inch Phablet
Chuwi Vi8 Android + Windows 8.1 Tablet PC
Teclast X98 Air Windows 10 + Android 5.0 Phablet
Cube I10 Windows 10 + Android 4.4 Tablet PC
Cube T8 Android 5.1 8inch 4G Phablet
Check the complete list of products and their discounted prices at Gearbest. Don't forget the Flash sale is for 3 days only. And only limited products are available at Flash sale. So, Rush to the store and grab your product soon.