Patent Filing Reveals Plans For Huawei MateBook Laptop
We almost know for sure that Xiaomi has a laptop in the making and we will most likely see it sometime in the first quarter of 2016. But it looks like Xiaomi may not be the only smartphone manufacturer interested in the PC industry as a new patent filing from Huawei reveals that the company may have some plans to enter the industry in the coming years.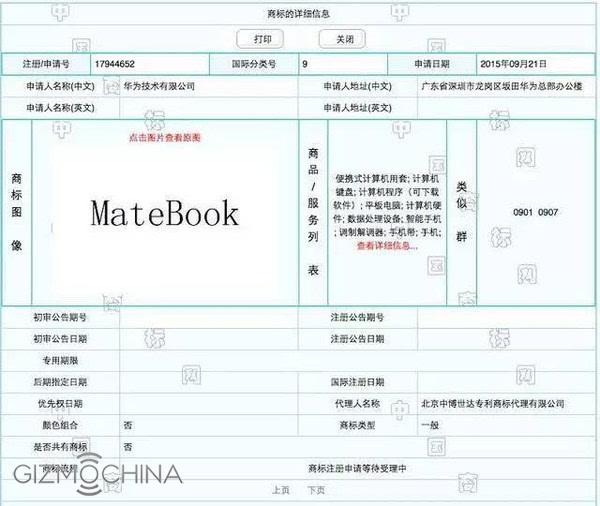 It was recently found that Huawei has applied for the Class 9 patent of the name "Matebook" at the Chinese trademark agency. From the trademark description, it looks like the MateBook will be a laptop computer. The description states that the device will be a portable computer with a keyboard. So, the naming as well as the description hints that the Matebook could be a laptop/ notebook brand from Huawei.
If the Matebook is indeed a laptop, we would be interested to see the specifications of the device. Unlike Xiaomi, Huawei has always insisted that their focus is on the high-end market, so could this new brand target Macbook and Surface lineup. If so, will Huawei use its own Kirin chipset inside?
There are a lot of questions that pop up when a brand like Huawei plans to enter a new industry. But at this moment, apart from this trademark application, we have no other information. So, lets wait for some more details in the coming months.
Meanwhile, let us know if Huawei Matebook laptop sounds like a good idea to you.