LeTV 2 To Feature Faster Fingerprint Sensor, Superior Camera & 2K Display
LeTV CEO has been revealing a lot about the upcoming LeTV 2 flagship smartphone that is scheduled to debut at the company's October 27 event. The first teaser of the event revealed that the company was directly competing with the Apple's iPhone series. Now a series of new teasers have revealed more details about the upcoming device, most of which takes a dig at Apple's iPhone series.
The first teaser boasts of the new fingerprint sensor on the LeTV 2 model. The image says that the LeTV 2's fingerprint sensor will be better than Apple's Touch ID. You can check out the teaser from down below.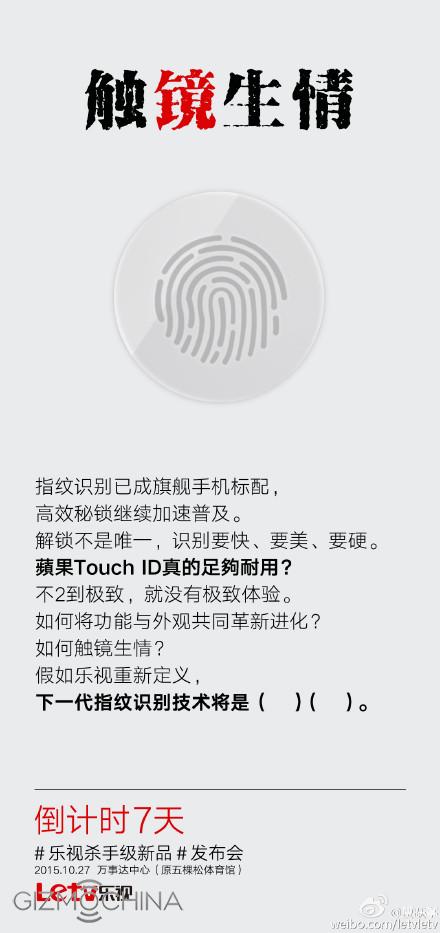 Even in the camera department, the new LeTV model is supposedly better than the iPhone series, specifically the iPhone 6S. The teaser says that the upcoming LeTV phone will feature superior camera for faster shooting and better low light pictures as compared to the iPhone 6S.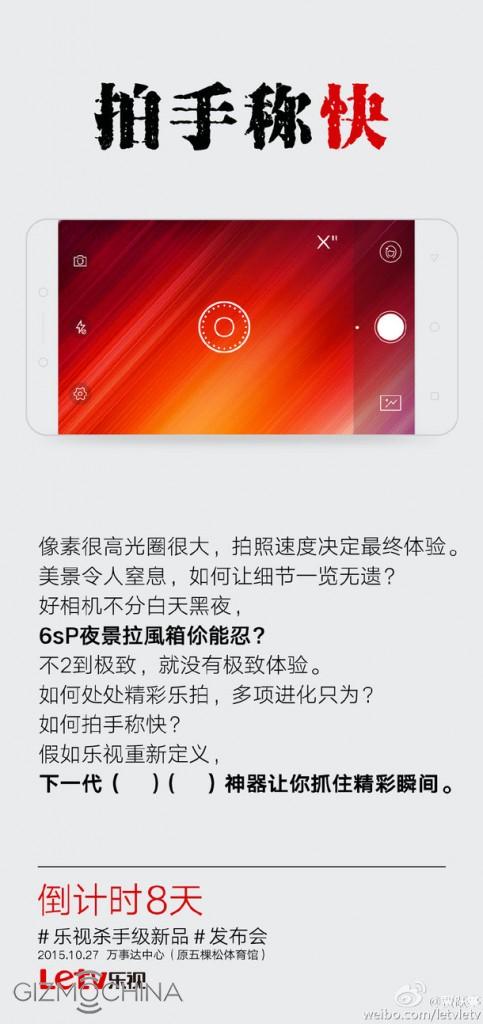 Finally, the third teaser compares the Retina display on the iPhones to the better display on the LeTV 2. The teaser states that 1080p display has become standard on flagships, with Apple's Retina display still considered as one of the best. But LeTV will take things to a better level with its display which we are expecting to be 2K. Remember the giant LeTV Max with 2K display and sapphire glass? Well, this new model could take some specs from the Max model.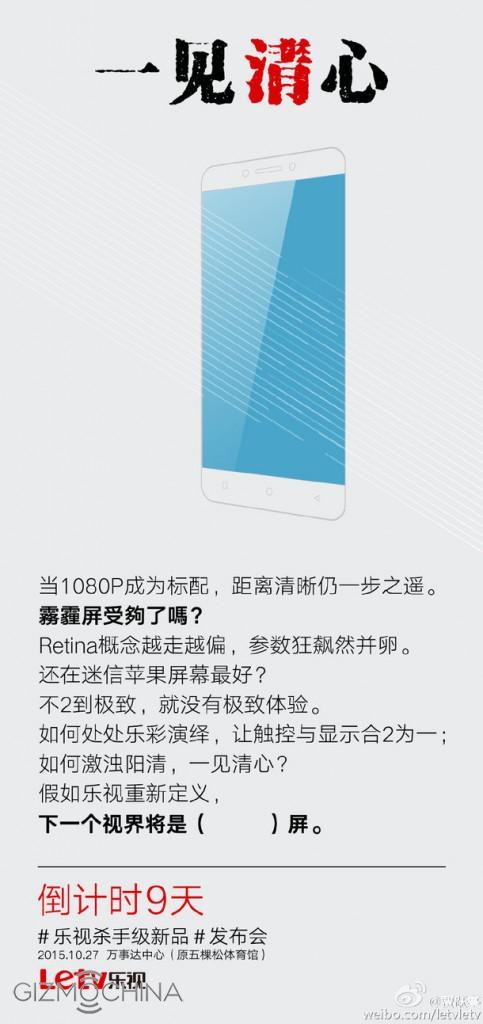 As the CEO is counting down the day until the launch event with new features revealed everyday, we can expect something about its processor in the next one week. Rumors have said that the phone will feature the new Snapdragon 820 chipset, but we still need confirmation from the company. So, we better wait for more such teasers in the coming days.