Vivo confirms 4GB RAM on the X6 Flagship!
After so many months, Vivo is all set to release a new flagship smartphone, the Vivo X6 in the coming days. From the recent teasers and rumors, the phone is going to be a super high-end flagship. And today, Vivo confirmed via its official Weibo page that the Vivo X6 will feature 4GB of RAM.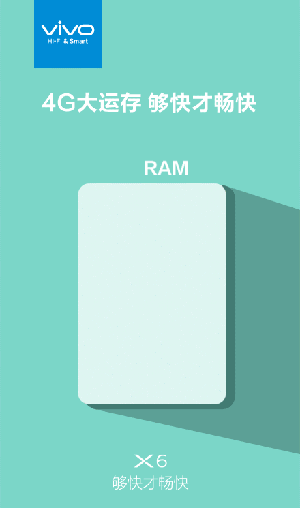 The gif image shows that with 4G of RAM you can do much more than with just 3GB. In the earlier teasers, the company had said that the phone was going to be extremely fast and this could be one of the reasons. However, according to a recent leak, the X6 flagship is going to come with 1GB of dedicated graphic memory, a first for a smartphone! If this is indeed the case, then the phone will have 5GB of RAM on board, which will make it really fast.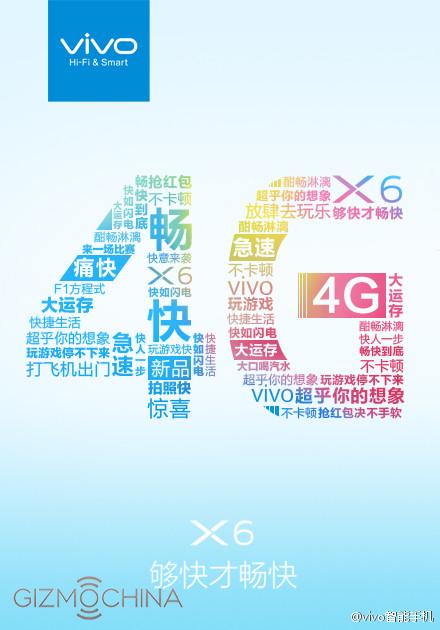 Since this is a very big feature, if its real, then expect to hear more about it real soon. As for the other specs, we are not quite sure of that at the moment. Rumors have said that the phone will feature a super slim 4mm body with a 6-inch 2K display among other high-end specs. But they are yet to be officially confirmed.
Meanwhile, you can check out a video leaked earlier comparing the Vivo X6 with the iPhone 6S. With 4GB of RAM, the new device was faster than the iPhone.