Vivo X6 Will Come In An All Metal Body With Atleast Three Color Options
Vivo has been teasing new features of the upcoming Vivo X6 flagship for the past couple of weeks. Now, the latest teaser from the company reveals a few information about the phone's body and color options.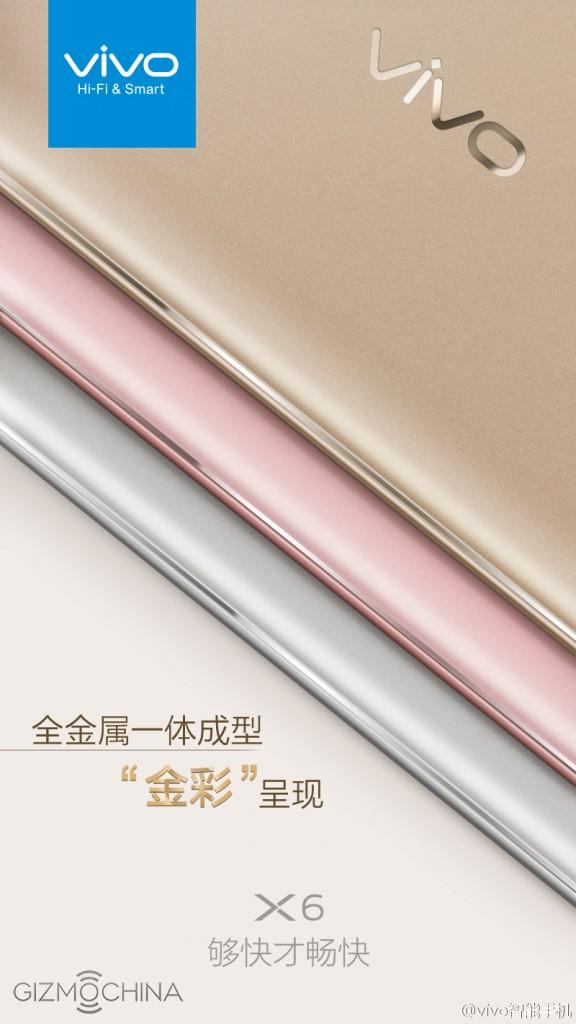 According to the teaser posted by Vivo earlier today, the Vivo X6 will come in an all metal body. The company has stressed that almost 98 percent of the entire body of the device has been made out of metal to give it a premium look. The body will be made out of an alloy of magnesium and aluminum to make sure that the phone is sturdy enough to avoid any bending issue. This can be a grave problem for super thin smartphones, which we expect the X6 to be.
The phone will come in at least three color options, Gold, Silver and the favorite, Rose Gold. The back will feature a smooth finish. Unfortunately, we can only see a portion of the back, so we can't really confirm a rear placed fingerprint sensor like the one we saw yesterday. 
As per the previous teasers, the Vivo X6 is confirmed to come with 4GB of RAM, a fast fingerprint sensor that supports payments as well as a fast processor. In the coming days, we expect to hear more about the device, so stay tuned!