Vivo X6 With Rear Fingerprint Sensor Spotted In An Image Posted By Harper's Bazaar Magazine
Its no secret that Vivo X6 flagship will meet us soon. We have been hearing a lot about this upcoming device, both via official sources as well as leaks. Earlier today, the Vivo X6 was yet again spotted in an image, showing off a similar design as its predecessors but with a rear placed fingerprint sensor.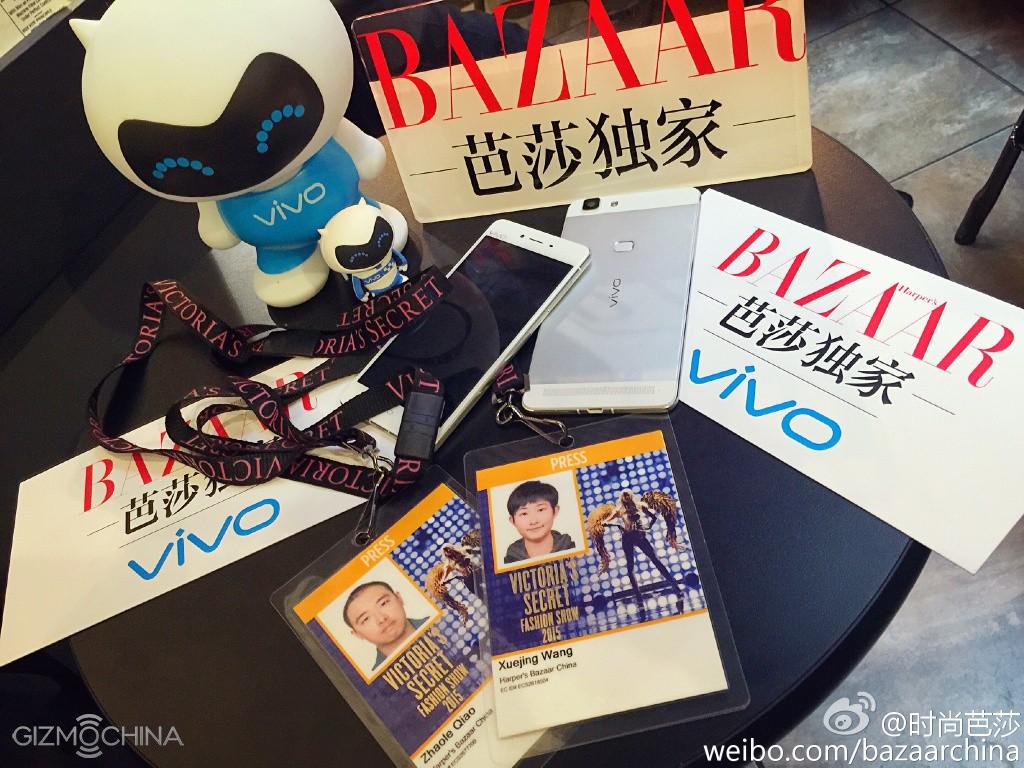 This time around, the Vivo X6 flagship was seen in an image posted by Harper's Bazaar magazine on its official Weibo page. The image which was released early morning shows off the Vivo smartphone. The title of the image is about the backstage passes for the Victoria Secret's Fashion Show, but we can clearly see Vivo phones besides those passes. We haven't seen a Vivo smartphone with such a rear placed fingerprint sensor yet, which makes us believe that this is indeed the Vivo X6 flagship. Further, the image was posted using the Vivo X6 flagship. So, this could be our first official look at the device.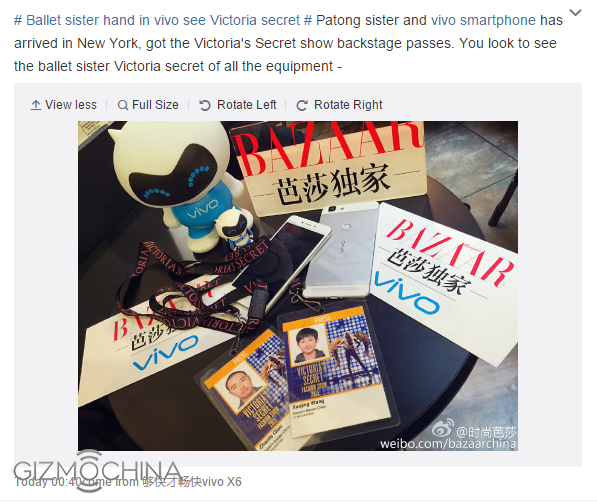 As for the other specs, the smartphone will feature 4GB of RAM inside with a fast fingerprint sensor that even supports fingerprint enabled payments. The company is yet to confirm other specs such as processor, internal storage as well as camera, but we can expect more details pretty soon.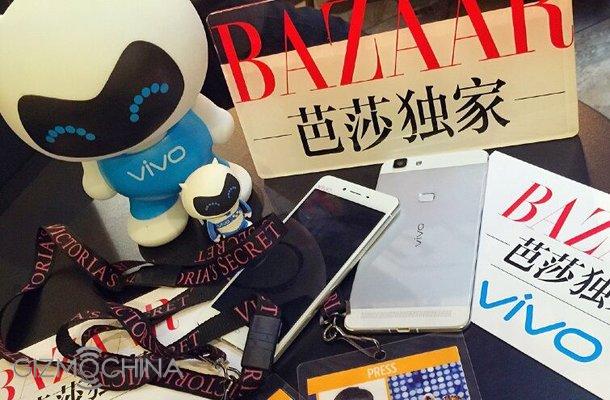 As for the release, it looks like Vivo X6 will launch sometime early December. Stay tuned for more details in the coming days.