CEO Confirms ZUK Z2 Flagship Launching Next Year, Android 6.0 Coming Soon
Since the ZUK Z1 flagship turned out to be so popular, everyone is left wondering whether we will be seeing a second generation version of the device, ZUK Z2 anytime soon. Another common question in the minds of existing ZUK users is when will the Android 6.0 update be available for them. A few hours earlier, ZUK CEO answered both of these questions.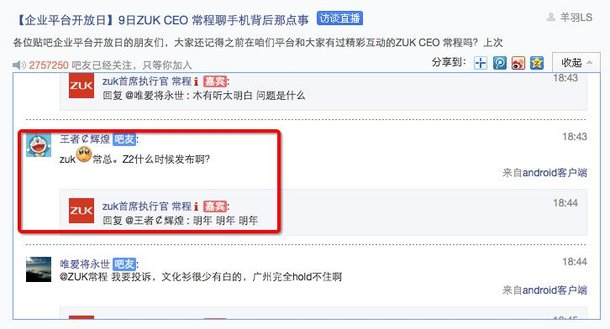 First of all, CEO confirmed that the ZUK Z2 flagship will be meeting us only by next year. So, anyone who wished to see the rumored Snapdragon 820 powered Z2 before 2015 would be disappointed to hear this. But it does not come as a surprise given that if ZUK Z2 indeed featured Snapdragon 820, then it could only be available by next year. Unfortunately, the CEO failed to give out an exact time frame for the launch in 2016. But we are expecting it to be sometime in the first quarter.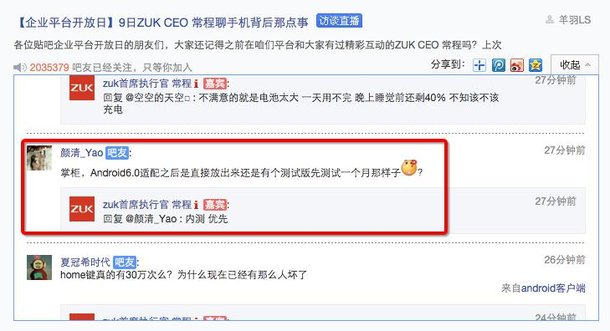 Secondly, ZUK CEO also revealed a few details about the new ZUI version based on Android 6.0. According to him, the work on the new OS is going well and it will soon enter the closed beta stage. Releasing a new version of the OS involves a lot of aspects like modifying source code, adding manufacture specific features as well as compatibility testing. But, if everything goes well, users could get the new ZUI based Android 6.0 update for the ZUK Z1 (beta version) as soon as December end.
ZUK co-founder ChenYu had a more conservative estimate, saying that the final Android 6.0 will release by March 2016. As for the international version, the ZUK Z1 running on CyanogenMod will also be upgraded to Android 6.0, but only by early 2016.