Xiaomi Mi 5 Will Use Snapdragon 820 Asserts Kevin Wang From IHS
A couple of days back, we heard that there were some issues between Xiaomi and Qualcomm regarding royalties. This sparked speculations that Xiaomi may switch to Mediatek for its upcoming Xiaomi Mi 5 flagship. However, earlier today, Kevin Wang from iSuppli stressed that Xiaomi will stick with Qualcomm for its new release and that the Mi 5 will feature none other than Qualcomm Snapdragon 820 CPU.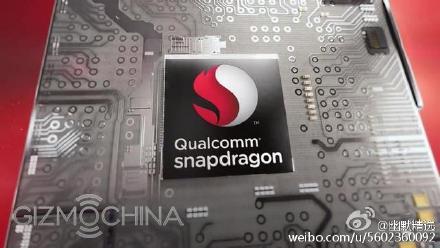 The speculations about trouble between Xiaomi and Qualcomm increased when Zhu Shan-gzu, the COO of Mediatek said in an interview that Xiaomi refused to pay royalties to Qualcomm, due to which the company's profits for the quarter were down.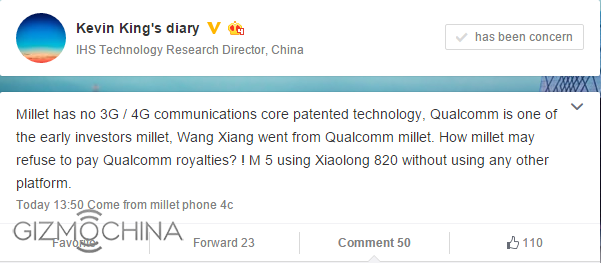 However, Kevin Wang said on his official Weibo page that Xiaomi's relationship with Qualcomm is still very close. This chip maker was one of the first investors in Xiaomi and ever since had a close relationship with each other. All the major smartphones released by Xiaomi have been powered by Qualcomm. Plus, a couple of months ago, Xiaomi hired former Qualcomm China's President Wang Xiang.
Kevin asserted that Xiaomi has no 3G or 4G patents. So, there's no way that Xiaomi has defaulted on Qualcomm's royalties. Finally, he states that Xiaomi Mi 5 will surely be powered by Snapdragon 820 CPU from Qualcomm.
Well, Kevin Wang is the IHS Research Director of China and if he says that the Mi 5 will feature Snapdragon 820, then it most likely will! So, now that we are kind of sure of the chip, we just have to see when we will meet this new flagship from Xiaomi. Expected launch is in December, but we need an official confirmation from the company to be sure.
Meanwhile, a smartphone named Xiaomi Gemini was recently spotted on Geekbench, which could be the Mi 5 flagship. You can read more about that from here.