What's the World's Most Popular Screen Size?
Ever wondered what is the most popular smartphone screen size in the world? Well, we have finally got some idea thanks to a new report from Device Atlas. The company has analyzed data from the web to determine which display size and resolution turned out to be the most popular.
According to their report, 4.7-inch is the most popular display size in the world. Well, this is actually not that surprising given that the iPhones which sell in millions every year comes with a 4.7-inch screen. Out of the 10 major countries whose data was available, 7 countries had 4.7-inches as the most popular size. The next popular display size seems to be 5-inches.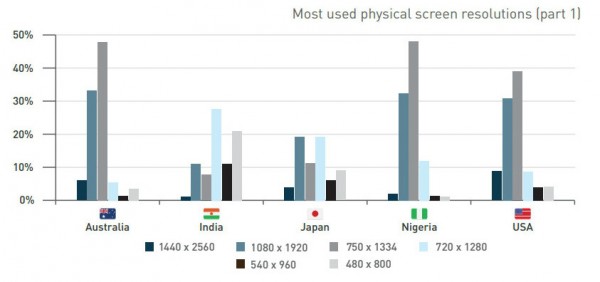 But if you are doubtful of Apple's dominance even now, then the next line will cast away those doubts for sure. The report further adds that the most common display resolution is unsurprisingly the 1334 x 750 pixel resolution, which only the iPhones can boast of. The next popular resolution is FHD, i.e. 1920 x 1080 pixels. Quad HD resolutions are also catching up particularly in US and Australia.
With smartphone sizes and resolutions improving every year, we can expect this data to change in 2016.
So, what do you think? What will be the most common display size and resolution in 2016?